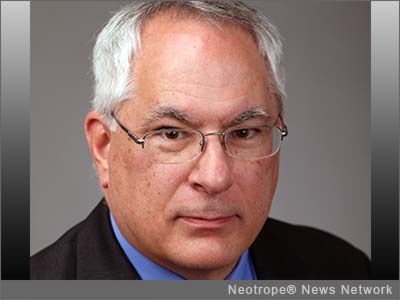 SAN DIEGO, Calif. /eNewsChannels/ — NEWS: ReverseVision, Inc., a the leading software and technology provider for the reverse mortgage industry, has added Jason Meches as Chief Technology Officer (CTO). In this role, Meches will have responsibility for the development and operations of ReverseVision technology products.
"ReverseVision is committed to providing dynamic technology solutions that add productivity and intelligence to the residential finance industry," said ReverseVision President John Button. "Jason Meches has the expertise to ensure we anticipate our clients' needs and deliver solutions that positively impact their business."
Meches' background includes roles as VP Software Development, System Architect, Software Engineering Manager and Lead Developer at firms such as Seamgen (custom software), Fidelity Info Services (investment management) and Protocol Marketing Group (digital marketing.) His projects have included development teams based in both the US and overseas in India and China. He brings diverse experience in establishing development processes, managing agile development methods and successful delivery of advanced technology products.
With Meches in this new CTO role, ReverseVision will advance several key business initiatives in 2014, including the development of a new loan originator productivity toolset for its reverse mortgage loan origination system (RLOS)-the RV Exchange. Additionally, Meches will spearhead the launch of RV University (RVU), an on-line learning platform that will include coursework, training content, industry information resources, and more. And, he is also orchestrating the deployment of RV Document Management, a system for supporting paperless loan files throughout the lending life cycle.
"ReverseVision is in a great position to support the needs of reverse mortgage lenders through technology," said ReverseVision CTO Jason Meches "My objective is to engage precision project management and process standardization to advance from desired outcome to full functionality."
About ReverseVision:
ReverseVision, Inc. is the leading software and technology provider for the reverse mortgage industry offering products and services focused exclusively on reverse mortgages. More reverse mortgages are originated monthly using ReverseVision than all other systems combined. ReverseVision has partnered with some of the finest and fastest growing lending organizations in the US to provide the leading reverse mortgage technology to brokers, correspondents, lenders and investors. ReverseVision is recognized as a driving innovator in the reverse mortgage industry. ReverseVision continues to improve their software with frequent new innovations building on pioneering capabilities in reverse mortgage interactive graphs, scenario analysis, multi-environment performance analysis and workflow in the origination process.
More information: http://reversevision.com/ .
This version of news story is Copr. © 2014 eNewsChannels™ (www.enewschannels.com) and the Neotrope® News Network – all commercial and reprint rights reserved. Unauthorized reproduction in whole or in part without express permission is prohibited.