SOUTHGATE, Mich. -- Dick Genthe Chevrolet and the Southgate Fire Department are teaming up to keep Southgate, Mich. families safe. During the "Cruise in for a Cause" event this August at Dick Genthe Chevrolet, a portion of all sales will go towards supplying families in need with free smoke detectors.
SARASOTA, Fla. -- Occurring on May 7 in Williston Florida, the first fatal crash, in the US of a self-driving happened and tragically shattered an impressive safety record of the vehicles that use this innovative and experimental technology. While offering the promise of much safer roads with vehicles that are equipped with both automatic accident avoidance technology and fully self-driving modes the wide spread use of such technology while still under development and testing raises many questions.
WATERLOO, Canada -- RoweBots, a leading supplier of RTOS solutions for wearables and IoT devices, announces the immediate availability of VehicleOS, an RTOS specifically for connected vehicle applications. VehicleOS is focused on delivering the precise set of features that automobile, truck, trailer and other vehicle OEM developers need to make development faster, simpler and lower cost.
NEWS: In the wake of Volkswagen's admission of its emissions cheating device scandal, Attorney Michael Babboni, of Shapiro Goldman Babboni and Walsh, urges owners of affected VW vehicles to consult with an attorney.
NAPLES, Fla. /eNewsChannels/ -- NEWS: Southwest Florida NAPA Auto Care Centers plan to honor local veterans this Veterans' Day, November 11, by providing free oil changes at their seven (7) Naples, North Naples and Bonita Springs, Fla., NAPA Auto Care Center locations.
GRAND RAPIDS, Mich. /eNewsChannels/ -- NEWS: The Engine and Power Products Division of Kawasaki Motors Corp., U.S.A. today announced the promotion of Timothy J. Malinowski to the position of senior sales manager-OEM sales. The promotion is effective immediately. The new senior sales manager will have overall responsibility for managing the activities of the OEM sales managers, concentrating on continuing corporate sales development and creating specific activity goals.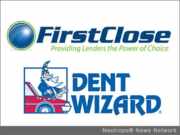 ST. LOUIS, Mo. /eNewsChannels/ -- NEWS: Dent Wizard International, a leader in automotive cosmetic reconditioning, today announced an arrangement with FirstClose, an online service for loan originators, which will allow users of FirstClose to offer consumers an automobile appearance service plan - called Ding Guard - as part of their auto loan.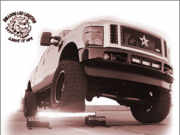 SAN CARLOS, Calif. /eNewsChannels/ -- NEWS Apr 26, 2013: California businesses cannot claim their products are 'Made in the USA' unless 100 percent of the components are manufactured in the country. The federal standard is 75 percent, which places an unfair disadvantage on California firms because there are some products that have components which are not available in the United States. Bulldog Lighting - a Calif.-based firm that was founded by teenage entrepreneur Dylan Sievers - is spearheading and promoting the passage of legislation that would make the 75 percent federal standard applicable in California.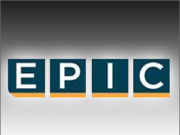 SAN FRANCISCO, Calif. /eNewsChannels/ -- Edgewood Partners Insurance Center (EPIC), a retail property, casualty and employee benefits insurance brokerage, announced today the formation of a new division, EPIC Motorsports. Operated by EPIC's own collectors and racers, this division provides customers with both the highest level of insurance expertise and extensive knowledge of collector cars, racing, and associated industry vendors.
FORT LAUDERDALE, Fla. /eNewsChannels/ -- According to Allstar Coaches, the RV rental industry is poised to have its best year ever; thanks in part to the highest air fares seen in more than three decades. The airline industry's seemingly relentless commitment to create innovative new ways to bilk consumers is finally driving them away.