Home
Tags
Latino Interests
Tag: Latino Interests
eNewsChannels NEWS: -- The 17th edition of CortoCircuito New York and the 6th edition of Cali open their virtual screening room CortoCircuito: Home Edition November 10-13, 2020, presenting award-winning short films from international festivals and continuing its mission of promoting emerging talent from the regions it represents.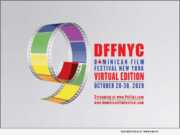 eNewsChannels NEWS: -- The importance of maintaining healthy social distancing and stopping the spread of COVID-19, Dominican Film Festival in New York City (DFFNYC) will hold its ninth edition online, October 20-30, 2020. These challenging circumstances have not prevented the festival from continuing to be the largest and most impressive film festival outside the borders of the Dominican Republic.
eNewsChannels NEWS: -- Haas Media LLC announces Afro-Latino Travels with Kim Haas, a new travel series on public television, premiering with a two-part special featuring Costa Rica this September on Public Television Stations nationwide, in celebration of Hispanic Heritage Month.
eNewsChannels NEWS: -- Dr. Juan Manuel Torres of Pine Island, Fla. - a decorated Korean and Vietnam veteran - passed away last week at the age of 86-years-old after a courageous battle with cancer and pneumonia, the Family of Juan Manuel Torres announced. With his passing, America lost a true patriot and American hero who was one of the last surviving members of Task Force Smith from the Battle of Osan.
eNewsChannels NEWS: -- AARP Maryland is warning of a new scheme targeting Maryland's Hispanic/Latino communities. A fraudulent Bitcoin website is targeting and enticing new investors with the false hope of financial gain, combined with threats to report those with undocumented status.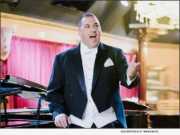 eNewsChannels NEWS: -- Mateo Blanco, an accomplished musician and celebrated visual artist, is re-releasing his debut album "Mateo Blanco 724," in honor of its 10th anniversary.
eNewsChannels NEWS: -- Autos Latinos has officially launched their service and new website, AutosLatinos.com - a car shopping website that caters specifically to Latino and Hispanic car buyers in Southern California.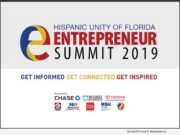 eNewsChannels NEWS: -- Returning for its eighth year, Hispanic Unity of Florida's 2019 Entrepreneur Summit is a day-long learning and networking event showcasing the diverse array of businesses that contribute to South Florida's economy.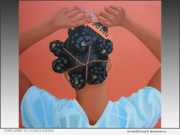 eNewsChannels NEWS: -- The Casita Maria Center for Arts & Education is delighted to announce the opening of "RESPECT," an exhibition celebrating Black and Afro-Latinx womanhood. The art gallery exhibition and related public programs comprise the Fall season of "CelebrARTE," Casita Maria's arts and culture event series celebrating the South Bronx community and the art it has inspired.
eNewsChannels NEWS: -- Casita Maria Center For Arts & Education in partnership with Pregones Theater are proud to present "We Have Ire: Afro-Cuban in the United States." This exhibition and multi-disciplinary theater project will be produced by Cuban-American writer, performer, Doris Duke Artist and San Francisco resident Paul S. Flores, with collaborating Puerto Rican filmmaker and photographer Eli Jacobs-Fantauzzi.