Home
Tags
Maryland Business
Tag: Maryland Business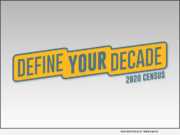 eNewsChannels NEWS: -- U.S. Census Bureau, Maryland Attorney General Brian Frosh, Montgomery County Councilmember Tom Hucker and AARP Maryland State President Jim Campbell Join Forces to promote senior participation in upcoming 2020 Decennial Census.
eNewsChannels NEWS: -- Alertus Technologies, a market leader in unified mass notification, is pleased to announce that it will be partnering with Vanderbilt University for an in-person seminar focused on simplifying and improving mass notification. The seminar will take place in Nashville, Tennessee on Friday, February 28, 2020, from 9 a.m. - 2 p.m. CST.
eNewsChannels NEWS: -- ReAgg is one of the leading aggregate suppliers in Baltimore, Maryland. We also offer a fleet of heavy equipment transportation for our customers in Maryland, Washington, D.C., and the area of Northern Virginia.
eNewsChannels NEWS: -- The CBD industry is exploding and with that surge comes a host of consumer questions and concerns about the safety and efficacy of products. That's where Georgetown Hemp comes in. On November 17 from noon to 6 p.m., it's hosting a grand opening of its new store at 11607 Nebel Street. People are encouraged to visit to find out what makes its business different.
eNewsChannels NEWS: -- The City of College Park, Md. has named Posh Cycling and Fitness as the city's 2019 Business of the Year. A special award ceremony will be held at the Posh First Birthday Celebration on Nov. 2nd at noon.
eNewsChannels NEWS: -- The Cultural Academy for Excellence (CAFE) fundraising affair will take place on Saturday, November 9, 2019. The CAFE 2019 Fundraising Gala is a black-tie affair that will feature headliner performances by world-acclaimed artists David Rudder, known as the Calypso King of the World, and Allison Hinds, aka the Queen of Caribbean Soca.
eNewsChannels NEWS: -- On Saturday, November 9, 2019, the Embassy of Haiti in Washington, D.C. will host the book launch for Maryland corporate finance businesswoman, Bernadette Jeudy, as she reads from and sales copies of her debut memoir, "Tested Innocence" (ISBN: 978-0578572123).
eNewsChannels NEWS: -- Phenomenology, Inc., an innovative production model in the performing arts, announces its participation with Eduardo Sanchez, co-director of the "The Blair Witch Project," to bring his critically-acclaimed motion picture back to the big screen for one night in a special 20th anniversary screening, on October 18, in Frederick, Maryland, at the Weinberg Center for the Arts.
eNewsChannels NEWS: -- ReAgg, a leader in the aggregate transportation industry, announced the launch of services to move heavy equipment and rentals. ReAgg's heavy equipment moves and rentals include service to the construction industry. ReAgg's experience with over 30 years working with the construction industry helps contractors, government agencies, developers, and more within the Metro Baltimore, Washington D.C. and Northern Virginia areas.
eNewsChannels NEWS: -- Montgomery County Public Schools (MCPS) has selected the industry-leading Synergy(R) Education Platform by Edupoint(R) Educational Systems for its K-12 student information and learning management needs. The district's cloud-hosted Synergy solution will include Synergy Student Information System, Synergy Online Registration, Synergy MTSS, and Synergy Special Education. MCPS serves more than 163,000 students across 207 schools.