eNewsChannels NEWS: -- With Valentine's Day less than a week away, last minute shoppers need not fret. The Hollywood Burlesque Festival is offering a sweetheart deal that includes a chance to win two VIP tickets and a 30% discount for anyone that buys at least two tickets. Heading into its 10th year, the Hollywood Burlesque Festival takes place March 17-19, 2023 at The Vermont Hollywood.
eNewsChannels NEWS: -- Seven years ago, mother, grandmother and pole athlete / movement instructor, Sharonette Briggs, found herself stuck in a dead-end job and dealing with a devastating personal loss. Her business partner, Thomas McKenna was confronted with a cancer diagnosis that forced him to reconfigure his life in very basic and intimate terms. He shared some of his stories with Briggs and a vision was formulated to create a platform using art and writing as a healing diversion. Finding Erotica (FE) was born. (MATURE)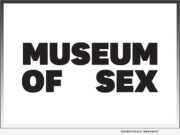 eNewsChannels NEWS: -- The Museum of Sex (MoSex) proudly announces details about its winter exhibition, "BAD: Betty A. Dodson & the Liberation of Masturbation, A Tribute". This exhibition, the first museum retrospective devoted to Dodson's nearly 70-year career as an artist and educator, will be on view at the Museum of Sex (233 Fifth Avenue) starting December 14, 2020.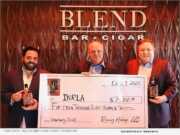 eNewsChannels NEWS: -- Nationally Syndicated Radio Host Tony Katz, Blend Bar Cigar proprietor Corey Johnston and Crossroad Vintners' Nolan Smith have raised over $15,000 for hospitality workers in Indiana with the 2020 release of their rye whiskey, "Recovery Rye."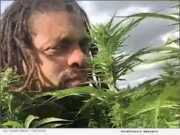 eNewsChannels NEWS: -- The 'war on drugs' has just taken a wicked left turn. On Friday, November 20, 2020, one of marijuana's staunchest supporters, Ed "NJWeedman" Forchion held an online press conference at his NJWeedman's Joint location, contesting New Jersey's recent legalization of cannabis. (Case 3:20-cv-16582-PGS-TJB FORCHION v. MURPHY.)
eNewsChannels NEWS: -- On Election Day, November 3, 2020, New Jersey became yet another state to legalize marijuana. With big corporate cannabis companies already moving to secure an edge in this new market, one small shop owner is hoping to make her voice heard and secure her piece of the pot pie. Debi Madaio, is the co-owner of NJWeedman's Joint, a popular marijuana-themed eatery, located in Trenton.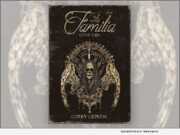 eNewsChannels NEWS: -- In this first book of a new five-part series, "La Familia: Loose Ends" (ISBN: 978-1735416007), author Corey Cepeda of Razor Sharp Publishing, introduces readers to a ruling family reigning terror over Mexico - the De Los Santos cartel dynasty. Filled with political intrigue, murder and family drama, the twists and turns take readers on a page-turning ride they're not soon to forget.
eNewsChannels NEWS: -- The conservation of wildlife and the habitats they depend upon is the reason why Theodore Roosevelt founded the Boone and Crockett Club in 1887. Prestige Imports LLC and Kansas Craft Alliance has partnered with this respected organization to create, produce, and distribute a line of Boone and Crockett Club Craft Whiskies.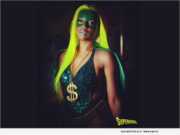 eNewsChannels NEWS: -- Available now on all major streaming services, the amazing debut single and accompanying video for 'The Official Adventures of Superhoe' by one of the most exciting new artists in all of hip-hop, Superhoe. (MATURE)
eNewsChannels NEWS: -- Royse Events LLC, a nonpartisan organizer of technology and policy events, today announced its upcoming 2020 California Statewide Candidates Forum. The CASC Forum will provide a virtual platform for candidates from across the state to briefly share their vision for California's future.