Home
Tags
Non-fiction book
Tag: non-fiction book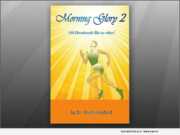 eNewsChannels NEWS: -- What A Word Publishing and Media announces the paperback print and ebook release of "Morning Glory 2" (ISBN: 978-1732824034), with 366 daily conversations for an entire year. Written by Sheila Hayford, this book is inspiring, thought provoking and refreshingly honest. It is an easy read and highly recommended.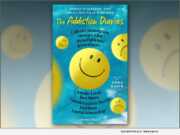 eNewsChannels NEWS: -- Launch Pad Publishing is releasing its first ever anthology, a collection of 18 essays about addiction and recovery from some of the world's top addiction and recovery writers: "The Addiction Diaries: Stories of Darkness, Hope and All That Falls in Between" (ISBN: 978-1951407278).
eNewsChannels NEWS: -- "Circumcision Scar" (ISBN: 978-1734555806), an unflinching memoir by Jay J. Jackson, details his lifelong struggle with recurring nightmares that he ultimately realized were repressed memories of his neonatal circumcision.
eNewsChannels NEWS: -- First time author Ralph Matson shares, in his own words, remarkable stories of healing, recovery and enlightenment in, "Prodigious Son: A Memoir of Miracles" (ISBN: 978-1098308872). Matson's journey leads us into the famous Woodstock festival, down drug alleys, and over mountain ashrams on a never-ending quest for higher consciousness as he struggles with his inner demons and angels.
eNewsChannels NEWS: -- "Through It All I'm Still Standing" (ISBN: 978-1735052519) is the first book from the talented writer and publisher Towanna Hogue as she shares her personal experiences surviving several challenges, including marriage, divorce, cancer, and starting over with readers worldwide.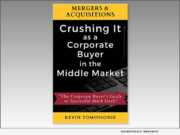 eNewsChannels NEWS: -- Rock Center Financial Partners, LLC announced today that they have recently published a book, "Mergers & Acquisitions: Crushing It as a Corporate Buyer in the Middle Market" (ISBN: 978-1735052205) aimed at helping companies improve their ability to execute successful mergers and acquisitions ("M&A").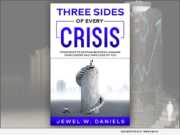 eNewsChannels NEWS: -- Most people currently face the pressing concern of how to move the needle from crisis to success during a global pandemic. "Three Sides of Every Crisis: Strategies to Sustain Business, Manage Your Career and Take Care of You" (ISBN: 978-0974999173) by Jewel Daniels offers a roadmap on how to pivot during an international economic tsunami.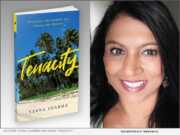 eNewsChannels NEWS: -- Veena Sharma is an Indo-Fijian author, who has released her memoir "Tenacity" (ISBN: 978-1643883861). It is a story of risk, courage, and determination. Ultimately, it's a story of the human spirit's triumph over fear. Born into poverty, uprooted from her homeland, forced to marry a stranger, subjected to physical and emotional abuse.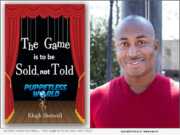 eNewsChannels NEWS: -- Atlanta businessman, personal coach and author, Khigh Shotwell, founder of Puppetless World, has revealed the formula for his success in his debut book, "The Game is to be Sold, Not Told" (ISBN: 978-1734711400).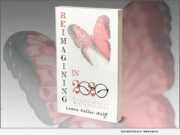 eNewsChannels NEWS: -- Eight One 818 Publishing announces a new book release, "Reimagining In 2020: Poems: First Reflections" (ISBN: 978-1733941235) by Laura Keller-Wolff. Response to a world pandemic comes in many forms. Sheltering in place, one poet finds deeper vision facing the urgencies of radical change.