Home
Tags
Police, Fire and Rescue
Tag: Police, Fire and Rescue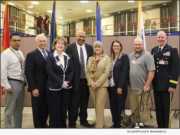 eNewsChannels NEWS: -- It is with great pleasure that Guardian Angels Medical Service Dogs announces its latest partnership, with the Pennsylvania State Correctional Institution (SCI) at Mercer. As part of our new partnership, incarcerated veterans will train some of our future service dogs, beginning at approximately 5 months of age, all while earning college credit.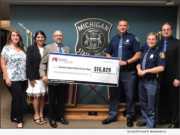 eNewsChannels NEWS: -- Guardian Angels Medical Service Dogs announced that in February 2019, Sgt. McRae of the Michigan State Police Trooper Recruit School set a goal: to honor Michigan State Trooper Craig A. Scott; a military veteran who was killed in the line of duty after 7 years on the force in 1982.
eNewsChannels NEWS: -- Jack Jaffa & Associates is partnering with Spring Creek Towers Department of Public Safety, the NYPD's 75th precinct, the FDNY Fire Prevention Bureau and prominent elected officials to bring safety awareness to the 15,000 residents of Starrett City on Sunday, August 4, 2019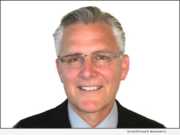 eNewsChannels NEWS: -- First Priority Group, LLC (FPG), a diversified manufacturer, dealer, up-fitter and service provider of emergency and specialty vehicles announced they are pleased to welcome Rick Huskey to its salesforce as Territory Sales Manager in Georgia.
eNewsChannels NEWS: -- On Sunday, August 11, thousands of spectators will come to Ardmore to cheer on amateur and professional cyclists at the third annual Main Line Bike Race from 8 a.m. - 5 p.m. announced Narberth Ambulance. Cycling fanatics from across the region will descend upon downtown Ardmore to watch as some of the sport's top athletes race through town.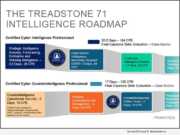 eNewsChannels NEWS: -- Treadstone 71, the leading cyber and threat intelligence tradecraft company, today announced the Treadstone 71 Intelligence Roadmap. The new education program includes in-depth training along the cyber threat intelligence and counterintelligence lifecycles covering each phase in detail.
eNewsChannels NEWS: -- EPIC Insurance Brokers and Consultants, a retail property, casualty insurance brokerage and employee benefits consultant, announced today that it will sponsor the International Association of Interviewers (IAI) Elite Training Day on Wednesday, April 3 and Thursday, April 4, 2019 at Chico's Headquarters in Fort Myers, Fla.
eNewsChannels NEWS: -- More than 500 people are expected to attend the 17th annual award luncheon Saturday, November 17th, to recognize winners of the "Women in Law Enforcement" Business and Community Awards presented by the Sacramento Chapter of the National Coalition of 100 Black Women.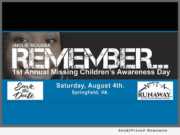 eNewsChannels NEWS: -- On August 4, 2018, all around the Washington D.C. metro region, local law enforcement will gather along with Not a Runaway, NCMEC, families of other missing children and related vendors and sponsors in a collaborative effort to host the first region-wide 'Jholie Moussa REMEMBER... Missing Children's Awareness Event.'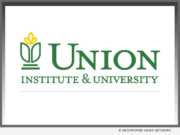 eNewsChannels NEWS: -- Union Institute & University is proud to salute law enforcement professionals nationwide during National Police Week, May 13-19, 2018 and honored to celebrate its commitment to educating the law enforcement community with a rigorous and research based Bachelor of Science in Criminal Justice Management.