Home
Tags
Police, Fire and Rescue
Tag: Police, Fire and Rescue
eNewsChannels NEWS: -- Advanced Security and Law Enforcement Training LLC (ASLET), a security and law enforcement training school, has entered into a distribution agreement with Lamperd Less Lethal, Inc. (OTC PINK:LLLI) and its Master Parts Distributor, EJC Security Services, Inc. of Pittsburgh, PA. Lamperd Less Lethal has been creating and manufacturing Less Lethal Technology and Ammunition, Public Order Suppression Systems and Innovators for over 50 years.
eNewsChannels NEWS: -- The Village of Dixmoor has been facing a water crisis for nearly ten days, forcing residents to search for safe water alternatives. In effort to help the citizens in their most vulnerable time, the Darley Family Foundation sent a truckload of Safe Water Boxes™ to Dixmoor. One truckload holds twenty-three pallets of Safe Water Boxes, with eighty boxes per pallet, adding up to 5,000 gallons of water in total. Each box is 2.64 gallons of premium drinking water.
eNewsChannels NEWS: -- Scientologists across America took a stand against drug abuse and crime August 3 by joining local law enforcement and nonprofit organizations to make National Night Out 2021 special for their communities. National Night Out is an annual community-building campaign that promotes police-community partnerships and raises awareness about crime and drug prevention.
eNewsChannels NEWS: -- Mag Instrument, the U.S.A. manufacturer of the MAGLITE Flashlight, has formed a partnership with First Responders Children's Foundation. The initial kick-off of the partnership will be Maglite's sponsorship of the Foundation's annual Fun City Bowl.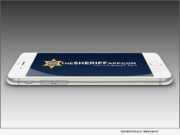 eNewsChannels NEWS: -- TheSheriffApp.com, a leading Alabama-based mobile app development company, today announced a new agreement to design and deploy a custom-built mobile app for service by the Monroe County Sheriff's Office. The new mobile app will be free for citizens of Monroe County and surrounding areas to download.
eNewsChannels NEWS: -- The City of Lauderhill, in collaboration with the consulting firm RMA, has launched a new video campaign featuring local police officers sharing fun facts about themselves. The "I am Lauderhill-We are Lauderhill" segments are emailed to residents and other subscribers in the City's official newsletter, Lauderhill Living and posted on social media.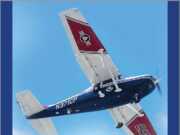 eNewsChannels NEWS: -- Rhotheta International Inc., a full-service distributor of German-designed radio direction finders (DF), proudly announces the firm's 20th anniversary of providing DF equipment to the United States Civil Air Patrol (CAP).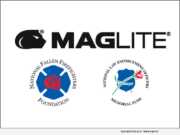 eNewsChannels NEWS: -- The National Fallen Firefighters Foundation (NFFF), The National Law Enforcement Officers Memorial Fund (NLEOMF) and Mag Instrument, U.S. Manufacturer of the iconic MAGLITE flashlight, have partnered with the Pedestrian Safety Institute (PSI) to drive awareness of the deadliest days of the year for pedestrian and traffic fatalities in the Month of July.
eNewsChannels NEWS: -- On Friday, April 24, Robert Corrado and his team from PuroClean of Smithtown will say "thank you" to first responders in the best way they know how: By offering sanitizing services for their personal and utility vehicles.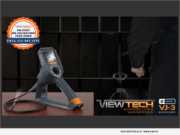 eNewsChannels NEWS: -- ViewTech Borescopes, North America's top seller of Video Borescopes, recently added another video borescope to their lineup. The VJ-3 Infrared (IR) mechanical articulating video borescope can illuminate a dark area or room with IR light, which is undetectable to the human eye.