Home
Tags
Police, Fire and Rescue
Tag: Police, Fire and Rescue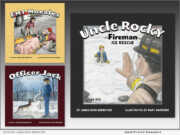 eNewsChannels NEWS: -- J2B Publishing announces the release of "Uncle Rocky - Fireman #10 - Ice Rescue" (ISBN: 978-1954682160), authored by James Burd Brewster. It's the 10th Uncle Rocky - Fireman book in the "Glad to do it!" children's series and is illustrated for kids aged 3-7. The series honors first responders by retelling true-life emergency response stories through the eyes of its characters: Uncle Rocky - Fireman, Officers Jack and Kate and EMT Morales.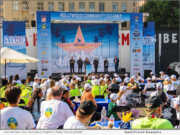 eNewsChannels NEWS: -- With violent crime on the rise in Los Angeles, more than 50 local businesses, nonprofits and faith-based organizations joined the LAPD in a community coalition on Faith & Blue Weekend to reclaim the streets of Hollywood with a neighborhood cleanup launched by the Hollywood Community Police Station and co-organized by the Church of Scientology.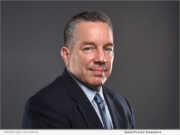 eNewsChannels NEWS: -- The campaign to re-elect Sheriff Alex Villanueva announces the launch of its new campaign video airing across local Los Angeles TV stations and online. Additional endorsements this month include: The International Longshore and Warehouse Union Local 13 workers Union Local and the El Monte Police Officers Association.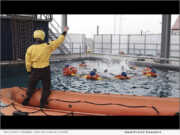 eNewsChannels NEWS: -- FMTC, Fire and Medical Training Center, in Houma Louisiana, is inviting reporters to experience a variety of safety training courses for the Oil, Gas, Wind, and Offshore industries on October 20, 2022 from 12 p.m. to 5 p.m. in honor of October's National Fire Safety Month. Reporters will get a chance to experience the real dangers of working and living at sea: how to escape from a sinking helicopter, how to approach a fire on a platform, and much more.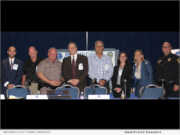 eNewsChannels NEWS: -- As part of its Building Bridges Mental Health Conference Series, the Broward County Crime Commission is hosting a preemption and prevention-based webinar to analyze outside the box solutions to stop Active Shooter tragedies. 15 of the most renowned experts in the country are participating.
eNewsChannels NEWS: -- The Maglite brand partners up with the American Paramedics Association (APA) and the Pedestrian Safety Institute (PSI) to support traffic and pedestrian safety during the deadliest month of the year. According to the PSI, July maintains the highest rate of traffic related fatalities specifically with those of pedestrians. The days surrounding July 4th are particularly dangerous.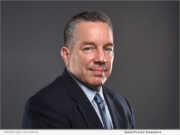 eNewsChannels NEWS: -- The campaign to re-elect Sheriff Alex Villanueva will hold its kick off rally this Saturday, March 26 in Santa Fe Springs. The rally is the first of several planned over the next several months. The Santa Fe Springs office will be the first of several campaign offices throughout L.A. County.
eNewsChannels NEWS: -- To inspire others to support Texas EquuSearch, Moffitt Services has generously committed to match, dollar for dollar, contributions of up to $50,000 from March 21 - March 30, 2022. As a token of appreciation, every donation of $500 or more will receive a custom Moffitt Services and Texas EquuSearch RTIC Tumbler.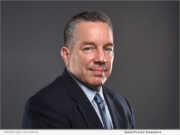 eNewsChannels NEWS: -- The campaign to re-elect Sheriff Alex Villanueva announced via social media its first set of major endorsers today, including Gloria Romero, former State Senator and Majority Leader of the California State Senate. Sheriff Villanueva was elected in 2018 on a campaign of "reform, rebuild and restore."
eNewsChannels NEWS: -- Advanced Security and Law Enforcement Training LLC (ASLET), a security and law enforcement training school, has entered into a distribution agreement with Lamperd Less Lethal, Inc. (OTC PINK:LLLI) and its Master Parts Distributor, EJC Security Services, Inc. of Pittsburgh, PA. Lamperd Less Lethal has been creating and manufacturing Less Lethal Technology and Ammunition, Public Order Suppression Systems and Innovators for over 50 years.