Home
Tags
Police, Fire and Rescue
Tag: Police, Fire and Rescue
eNewsChannels NEWS: -- Treadstone 71, the leading cyber and threat intelligence tradecraft company, today announced the Treadstone 71 Intelligence Roadmap. The new education program includes in-depth training along the cyber threat intelligence and counterintelligence lifecycles covering each phase in detail.
eNewsChannels NEWS: -- EPIC Insurance Brokers and Consultants, a retail property, casualty insurance brokerage and employee benefits consultant, announced today that it will sponsor the International Association of Interviewers (IAI) Elite Training Day on Wednesday, April 3 and Thursday, April 4, 2019 at Chico's Headquarters in Fort Myers, Fla.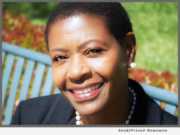 eNewsChannels NEWS: -- More than 500 people are expected to attend the 17th annual award luncheon Saturday, November 17th, to recognize winners of the "Women in Law Enforcement" Business and Community Awards presented by the Sacramento Chapter of the National Coalition of 100 Black Women.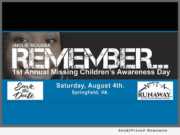 eNewsChannels NEWS: -- On August 4, 2018, all around the Washington D.C. metro region, local law enforcement will gather along with Not a Runaway, NCMEC, families of other missing children and related vendors and sponsors in a collaborative effort to host the first region-wide 'Jholie Moussa REMEMBER... Missing Children's Awareness Event.'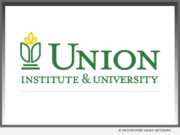 eNewsChannels NEWS: -- Union Institute & University is proud to salute law enforcement professionals nationwide during National Police Week, May 13-19, 2018 and honored to celebrate its commitment to educating the law enforcement community with a rigorous and research based Bachelor of Science in Criminal Justice Management.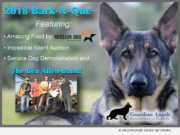 eNewsChannels NEWS: -- Guardian Angels Medical Service Dogs is proud to announce we will be hosting our Annual Bark-A-Que featuring The Ben Allen Band LIVE in concert! The event will be held on March 3, 2018 from 10-2. This fun afternoon event will be held at N. Collier Regional Park and includes an incredible BBQ lunch, amazing silent auction, raffles and a chance to meet & greet with some of our Service Dog teams, to learn what they do, and how they help.
eNewsChannels NEWS: -- Midwestern State University in Wichita Falls Texas, along with the Wichita Falls Professional Firefighters Association, head to Houston Area to meet up with the Houston Professional Firefighters Association to bring bikes for kids who lost their bikes in Hurricane Harvey.
eNewsChannels NEWS: -- The National Association for Search and Rescue (NASAR) has named MAGLITE(R) the official flashlight brand of search and rescue. Engineered and built in the U.S., and supported by expert service at the factory, MAGLITE, was selected due to its reputation for outstanding performance and durability among other features essential to a flashlight for search and rescue purposes.
eNewsChannels NEWS: -- Sergeant Orrlando Mayes with the Sacramento County Sheriff's Department is the 2017 recipient of the Mark Dunakin Memorial Award for Extraordinary Achievement, the Union Institute & University announced today. The graduation was held Sunday, August 13 where the award was presented.
BETHESDA, Md. /eNewsChannels/ -- ADF Solutions announced today that Triage-Examiner, a forensic triage tool, was utilized by all five of the East Midlands police forces participating in the highly successful e-Forensics pilot program conducted by the National Policing Improvement Agency (NPIA) in the U.K. The aim of the six-month pilot was to speed up the process for all forces by providing one standardized approach to the examination of computers and mobile devices.