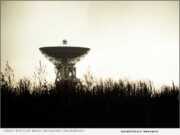 eNewsChannels NEWS: -- According to the Pantheory Research Organization, a multi-year study of many dozens of randomly-chosen spiral galaxies has concluded that dark matter probably does not exist. According to the paper's lead author Forrest Noble, this conclusion was based upon a number of factors: First, that the observable matter of spiral galaxies was all that was needed to exactly predict their observed velocity profiles.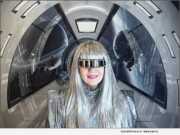 eNewsChannels NEWS: -- PLANETXXI, an exoplanet and mirror to Earth, has recently picked up chatter and cries for help to save planet Earth. Their voices were heard in CyberCity, PLANETXXI's satellite communications center saying that planet Earth is in trouble. Sandra Snowden, Founder of PLANETXXI LLC and newly launched online entertainment broadcasting website, PLANETXXITV.com, says she and her company are ready to help save planet earth.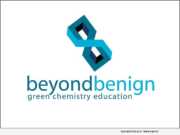 eNewsChannels NEWS: -- Beyond Benign, a green chemistry education nonprofit, today announced the launch of its Green Chemistry Commitment (GCC) 25x25 Initiative, working to ensure that 25 percent of graduating chemists in the US have a background in green chemistry by 2025 with the support of Beyond Benign partner Dow (NYSE: DOW).
eNewsChannels NEWS: -- The BioBuilder Educational Foundation announced that they are to partner with the Niswonger Foundation on their award of an "Education Innovation and Research" (EIR) Grant from the U.S. Department of Education that will focus on educational opportunities in Science, Technology, Engineering and Mathematics (STEM).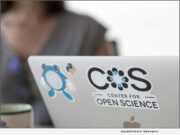 eNewsChannels NEWS: -- How can oil and gas companies lead in the fight against climate change? A new research project hosted by the Center for Open Science's online collaboration platform explores one option: pay them generously to drill for geothermal energy, and let their profits transform the entire global economy. That is the focus of Dr. Daniel Helman.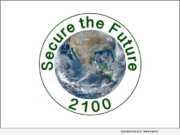 eNewsChannels NEWS: -- Secure The Future 2100 (STF2100) has published a paper "Arctic Ice Loss Threatens National Security: A Path Forward" in the Fall 2020 issue of Orbis, the Foreign Policy Research Institute's quarterly journal of world affairs.
eNewsChannels NEWS: -- Hago Energetics Inc., a startup company focused on development of scalable solutions to climate change, announced today that it is a participant in the NASA CO2 Conversion Challenge. This Challenge seeks to make colonization on Mars possible for future generations.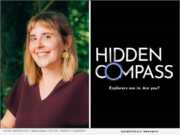 eNewsChannels NEWS: -- In an era where most publications are shrinking, Hidden Compass, an award-winning quarterly magazine on exploration, is expanding. This week, the California-based startup is announcing Katie Knorovsky as its new managing editor.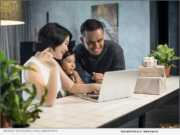 eNewsChannels NEWS: -- Parents and children can help scientists understand how the young mind grows and changes-all from home! Children Helping Science from the Parent Researcher Collaborative connects families to hundreds of web-based studies of child development and brain function.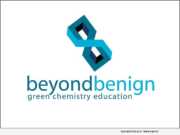 eNewsChannels NEWS: -- Green chemistry education nonprofit Beyond Benign has received a grant from life science company MilliporeSigma to develop laboratory resources for universities. The life science business of Merck KGaA, Darmstadt, Germany operates as MilliporeSigma in the U.S. and Canada.