eNewsChannels NEWS: -- Hago Energetics Inc., a startup company focused on development of scalable solutions to climate change, announced today that it is a participant in the NASA CO2 Conversion Challenge. This Challenge seeks to make colonization on Mars possible for future generations.
eNewsChannels NEWS: -- In an era where most publications are shrinking, Hidden Compass, an award-winning quarterly magazine on exploration, is expanding. This week, the California-based startup is announcing Katie Knorovsky as its new managing editor.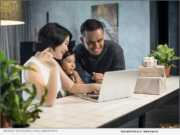 eNewsChannels NEWS: -- Parents and children can help scientists understand how the young mind grows and changes-all from home! Children Helping Science from the Parent Researcher Collaborative connects families to hundreds of web-based studies of child development and brain function.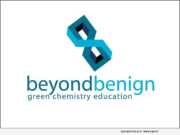 eNewsChannels NEWS: -- Green chemistry education nonprofit Beyond Benign has received a grant from life science company MilliporeSigma to develop laboratory resources for universities. The life science business of Merck KGaA, Darmstadt, Germany operates as MilliporeSigma in the U.S. and Canada.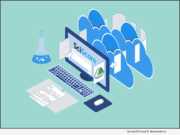 eNewsChannels NEWS: -- SciScore announces the release of its innovative solution, the first and only working application of its kind, in support of the pre-clinical scientific research community's pursuit of reproducibility and transparency.
eNewsChannels NEWS: -- Kendall Hunt is excited to announce they have been chosen as the manufacturing and distribution partner for OpenSciEd, a leader in the science Open Education Resource space. Currently, the OpenSciEd middle school units are being field tested by over 200+ teachers.
eNewsChannels NEWS: -- Camp EDMO, a leading Bay Area non-profit offering STEAM and SEL oriented After School and Summer Camp Programs, announced that it is making its Comprehensive After School Programs, which encompass 180 days of the school year, available to Bay Area schools.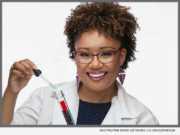 eNewsChannels NEWS: -- Erica Douglas aka Sister Scientist is a true STEM advocate. This powerhouse cosmetic chemist is changing the perception of the careers chemical engineering might lead you to. As a formulating, cosmetic chemist in the multicultural beauty space for over a decade, Erica has been the "brains" behind a number of popular products on the market.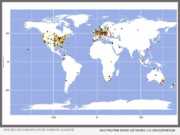 eNewsChannels NEWS: -- Looking beyond the sharks and manta rays that catch the eye of visitors, researchers find great conservation potential in the wealth of fish and corals residing in the world's zoos and aquariums, says Species360 Conservation Science Alliance. A study published this week in Journal for Nature Conservation reports that aquariums hold 21 percent of the coral species that are Vulnerable to Climate Change.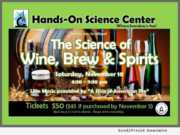 eNewsChannels NEWS: -- The Hands-On Science Center announces "The Science of Wine, Brew and Spirits" fundraising event November 10, 2018. Merging science education with those fun-to-drink adult beverages not only gets adults involved in the fascinating world of science but helps raise both funds and community awareness for a much-needed educational facility in the small town of Tullahoma.