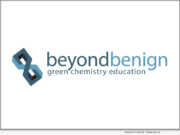 eNewsChannels NEWS: -- Beyond Benign, in partnership with sponsors and partners including the American Chemical Society Green Chemistry Institute (ACS GCI), is excited to announce the launch of the Green Chemistry Teaching and Learning Community (GCTLC): an online hub for everyone in the green chemistry community to share, connect, learn, and grow together.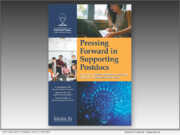 eNewsChannels NEWS: -- A new report released today from the National Postdoctoral Association (NPA) published in partnership with Sigma Xi, The Scientific Research Honor Society, highlights both progress over the last decade in institutional support for postdoctoral fellows ("postdocs") as well as significant areas requiring attention. The report, 'Pressing Forward in Supporting Postdocs: 2023 National Postdoctoral Association Institutional Policy Report,' makes specific recommendations to institutions hosting the nation's 72,000 postdocs.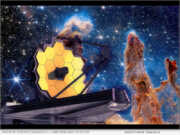 eNewsChannels NEWS: -- The Pantheory Research Organization has announced the release of their new, published scientific research and related journal-published papers. The first paper is called "The Surprising and unexpected discoveries the James Webb Space Telescope will likely make, based upon our research."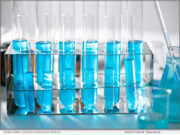 eNewsChannels NEWS: -- A new universal vaccine method developed by Eric Kikkert is outlined in an article he wrote called: "The Slammer Method: How to create effective vaccines." It recently appeared in the "Journal of Infectious Diseases and Therapy" and is proposed to work in not just humans, but animals too. The material was presented at the 2023 12th International Conference for Tropical Medicine and Infectious Disease in London, received an award and established as a universal method to create effective vaccines.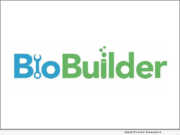 eNewsChannels NEWS: -- The BioBuilder Educational Foundation, Inc. ("BioBuilder"), which has a decade of empowering teachers and schools to bring synthetic biology education to school districts in 47 states, today announced its launch of a strategic planning process designed to grow the bioeconomy workforce at scale in urban, rural, and tribal communities.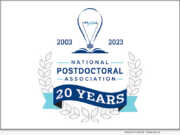 eNewsChannels NEWS: -- A survey released today by the National Postdoctoral Association (NPA), 2023 Postdoctoral Barriers to Success, shows warning signs from a critical component of the nation's science and research workforce. Today, more than 70,000 postdoctoral researchers ("postdocs") who have completed their Ph.D. or other terminal degree work in senior positions in academia, government, and industry.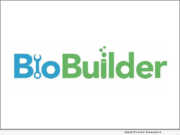 eNewsChannels NEWS: -- As a world-recognized program that trains the next generation of innovators and skilled workers in synthetic biology, the BioBuilder Educational Foundation announced new work with K2 Scientific to make high quality tools and equipment for life science research widely accessible. BioBuilder has partnered with K2 Scientific, who will donate industry-grade refrigeration units to four high-need high schools participating in the BioBuilderClub this academic year.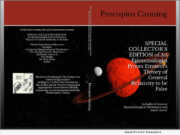 eNewsChannels NEWS: -- Perusine Press announces the release of the Special Collector's Edition of "An Epistemologist Proves Einstein's Theory of General Relativity to be False" (ISBN: 979-8804556472) by Procopius Canning, a book designed for both the layperson and the professional, focused upon the phenomenon of time, but with an environmental activist twist.
eNewsChannels NEWS: -- Athanasian Hall, a research center headquartered in the UK, announces Fellow Dr. Fidelis Mukudi's upcoming presentations in Analysis and Nanotechnology in Rome and Dubai. Dr. Fidelis Mukudi received a Ph. D. in Functional Analysis from Kibabii University, having performed extensive research on the theory of Self-Adjoint Operators.
eNewsChannels NEWS: -- The study of abstract physics is often seen as separate from pure mathematics. Subjects like Black Holes, Low-Temperature Gases, Gravitation, and Electromagnetism are considered in the domain of physics rather than mathematics. "This distinction is, however, being challenged daily by advances in combinatorics and number theory applied to String Propagation...and the invariants of the Gromov-Witten Theory," states Dr. Jonathan Kenigson of Athanasian Hall.