BOSTON, Mass. — Boston was named as the 2007 Americas Innovation Winner, in the Global Innovation Review 2007, an independent comparative report by the first Global Innovation Agency, 2thinknow(TM). New York, America's 2nd place scored equal with Boston as an inspiring city, and excels Boston in depth and breadth of creative industries, however, Boston's small size and easy international access (7 hours to European capitals) amongst other factors, make it the #1 American Innovation global hub.
The basis of these awards was the inaugural 2007 Global Innovation Review, the first comparative independent review of globally innovative cities, conducted over a few years research by the author and 2thinknow(TM) Innovator-In-Chief Christopher Hire and 2thinknow(TM), visiting the cities during 2 years of 3 round-the-world trips. There is an online Media Centre at www.2thinknow.com/media/
Hire said, "All Americans should feel proud as it is a great achievement that two US cities made it into the Top 5 global innovation hubs, against strong competition from multiple cities in the UK, Australia, France, and Germany."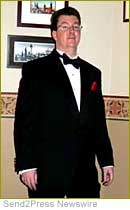 Further in Hire's opinion as author, "It's a great achievement for Bostonians. Boston is the most innovative city in the American continent, and a great global base for innovative businesses, being ranked second place globally on criteria of Inspiration, ability to implement innovation locally, and Access to markets for innovation."
Collectively the separate rankings for Inspiration, Implementation and Market Access form the Hire Innovation Loop; assessed in person by author and assigned a rank by scoring each out of 10, leading to a total out of 30.
This model and ranking system; the Hire Innovation Loop; is a model explaining how innovation forms in cities and organizations and what conditions need to exist for cities to be more innovative. In the Global Innovation Review the model is explained as applied to cities, each city ranked, and a variety of scores calculated. The Review was global, and the European, Asia-Pacific and Top 8 Global Innovative Cities will be named on Friday April 27, 2007.
City Rankings: 2007 Americas Innovation Winner Boston scored 27, New York a 25, and San Francisco just missed out on 23, which was equal 8th globally, however, it was knocked out of the top 8 by the Asia-Pacific Winner.
Assessed Inspiration criteria included world-class art galleries, museums, public institutions, public spaces, universities, and 'creatives'. Implementation criteria included infrastructure, transport, business environment, ethics, access to capital, and ease of establishing and sustaining a business. Market Access refers to the size of a market to sell the innovation to, which in the case of East Coast US cities is Europe and the huge US domestic market.
Availability of the Global Innovation Review: Full details of the assessment criteria, Innovation models (including the Hire Innovation Loop) and rankings are available in the Global Innovation Review 2007, available for order from www.2thinknow.com/gir/ as a printed book now for USD $179.00 and shipping 15 May 2007. The global rankings will be posted on the 2thinknow.com website after announcements, for free access by all.
The goal of the Review and awards was to assess, analyze and rank innovative cities comparatively globally, using the Hire Innovation Loop model to assess and explain comparative innovation in cities.
About the Author:
The author and judge of city rankings, was Christopher Hire, Innovator-In-Chief of 2thinknow(TM). Hire has previously worked as in Australia in Project management/consulting/Executive education for over 350 government and corporate clients, including multinationals, yet is only 32. Hire was born in the US, married, and lives in Melbourne, Australia.
Full Author Profile: www.2thinknow.com/e/chbio.htm
Photos: www.2thinknow.com/e/chphoto.htm
2thinknow(TM) is a trademark of Consolidated Melbourne Holdings Pty Ltd.
[tags]2thinknow, Christopher Hire, Global Innovation Review 2007[/tags]