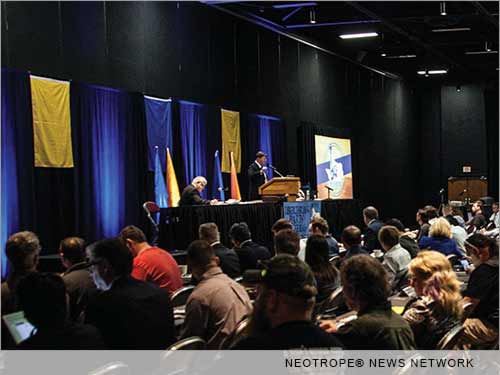 AUSTIN, Texas /eNewsChannels/ — NEWS: The Libertarian Party of Texas will have 132 candidates representing them on ballots across Texas this November. With nominated candidates running for offices at all levels, ranging from County Clerk to U.S. Congress, U.S. Senate, and Governor, the Libertarian Party of Texas is running a large slate of candidates.
"Some other states have later filing deadlines than we do but this will likely be the most Libertarian candidates on the ballot in any state this cycle," said Lauren Daugherty, Executive Director of the Libertarian Party of Texas. "In a lot of ways, LPTexas is the strongest of the state Libertarian parties and we are proud to field these candidates and give Texans an option to vote to protect their liberties."
"There has been a huge up-swell of libertarian thought and consciousness in the past two years which will continue to accelerate and spread throughout Texas and the entire country, if not the entire globe. We have an incredible opportunity this year to capture the momentum at a critical turning point in history," said Kurt Hildebrand, Chair of the Libertarian Party of Texas.
"Libertarianism can best be summarized with the two rules we all learned in Kindergarten," Daugherty added. "Don't hit people. And don't take their stuff. We believe the American people and all people deserve to live their lives according to their own free will and without government intervention. The other two parties have created a surveillance state which is an abomination against our American principles."
Kathie Glass, the Libertarian nominee for Governor, said, "If you love liberty, the Libertarian Party of Texas is the only vehicle for effective political action."
The Libertarian Party ( https://www.lptexas.org/ ) is the third largest and fastest-growing political party in Texas and in the United States. It is the only political party to advocate truly limited government, especially as established in the U.S. Constitution by our Founders.
Click here: https://www.lptexas.org/candidates for a listing of candidates.
This version of news story is Copr. © 2014 eNewsChannels™ (www.enewschannels.com) and the Neotrope® News Network – all commercial and reprint rights reserved. Unauthorized reproduction in whole or in part without express permission is prohibited.