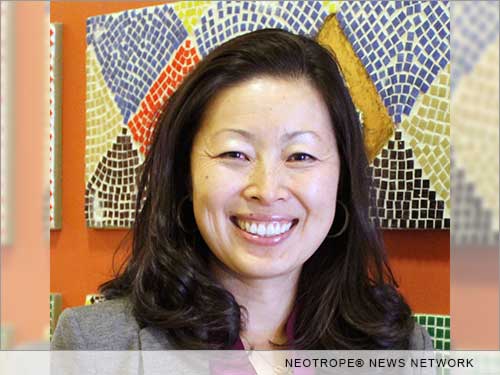 LOWELL, Mass. /eNewsChannels/ — NEWS: The Coalition for a Better Acre (CBA) in Lowell today announced the hiring of Yun-Ju Choi as the organization's new Executive Director. Coalition for a Better Acre is a nonprofit membership-based community development corporation dedicated to resident empowerment and sustainable community revitalization for current and future residents of Lowell and the Merrimack Valley.
CBA has been led by Interim Executive Director Gregg Davis during the leadership transition following the departure of Emily Rosenbaum, who had served as Executive Director for seven years. Because of its highly effective past leadership, CBA is a remarkably stable organization and well-positioned to transition to new leadership.
Ms. Choi brings over 20 years of experience impacting for-profit and nonprofit organizations in the Greater Boston area, most recently at Madison Park Development Corporation as their Managing Director of Programs and Operations. She holds a bachelor's degree in Physics from Bowdoin College and a master's degree in Management from Cambridge College.
"The entire Board of Directors of Coalition of a Better Acre is delighted that Ms. Yun-Ju Choi will become our next Executive Director," said CBA Board President Elkin Montoya. "We were all very impressed with her qualifications and both board and staff are looking forward to working with her to serve the needs of the Greater Lowell community."
Ms. Choi begins her term at the Coalition for a Better Acre at the beginning of May.
"I am very excited to join such a great organization that has been working hard for the past 30 years to revitalize this neighborhood and region," says Choi. "I hope to help the CBA grow and create an even greater impact by working together with the residents, staff, board and the communities we serve."
The national search and executive transition process for the Coalition for a Better Acre was led by Third Sector New England (www.tsne.org/executive_transitions) and Executive Transition Consultant Claudia Lach. Third Sector New England is a nonprofit organization providing consulting and management resources to help nonprofits better meet their mission and deepen their community impact.
About Coalition for a Better Acre:
Since its founding in 1982, the Coalition for a Better Acre has evolved into one of the most respected community development corporations in the Commonwealth of Massachusetts. The 501(c)3 organization's mission is grounded on two key components: affordable housing development and resident engagement through community organizing and resident leadership development. Learn more: http://www.coalitionforabetteracre.org/ .
About Third Sector New England, Inc.:
Since its founding in 1959, Third Sector New England has focused on building the knowledge, power and effectiveness of nonprofits, so they can better help communities leverage resources, solve problems, identify opportunities – and thrive. Third Sector New England serves as an effective capacity builder, fiscal sponsor, convener, trainer, consultant and grant maker to hundreds of nonprofits throughout the region.
This version of news story is Copr. © 2014 eNewsChannels™ (www.enewschannels.com) and the Neotrope® News Network – all commercial and reprint rights reserved. Unauthorized reproduction in whole or in part without express permission is prohibited.