News: Native American Interest
Home
News: Native American Interest
Native American Interests amd Native American News
OPINION: Thanks to Mother Earth's gracious Snow miracle at Vermont's Stowe Mt, we were able to help rebirth SKI BALLET into a more fun, easy, romantic form for all ages and levels, on April 8,during U.S. Ski Hall of Fame Week (HOF). My FREE clinic was at the urging of ski Elders like John Fry and seven pages on Google.
eNewsChannels NEWS: (BOSTON, Mass.) -- Cameron/Baxter Films announces the premiere of their film "Seeds of Freedom: A Vision for America" which is the inaugural event for the James Phinney Baxter Lecture Series at the Boston Public Library on Thursday, November 10 at the Central Library in Copley Square. The film is written, directed, and produced by Andrew Cameron Bailey and Connie Baxter Marlow of Cameron Baxter Films LLC.
KALISPELL, Mont. /eNewsChannels/ -- NEWS: Casino Accounting and Intacct experts Joseph Eve and Lindan Elliott of JOSEPH EVE CPAs will present '4 Casino Accounting Trends to Watch in 2015' at the Great Plains Indian Gaming Conference May 18 - 20, 2015 at Mystic Lake Casino in Prior Lake, Minnesota.
DENVER, Colo. /eNewsChannels/ -- NEWS: Native Americans with a tribal enrollment card have been eligible for a specialized Home Loan Guarantee Program (HUD Section 184) since 1992 to assist in the purchase of a new home, says Morgan Pennington, a Section 184 Licensed Mortgage Consultant at Universal Lending Corporation. Beginning this year, there are some new changes went into place that will make it even more attractive to Native American Indian homeowners.
OPINION: To further help heal and unite America, on February 26, New Mexico's Sipapu ski area announced that it is joining Pajarito Mt and Ski Santa Fe in offering landmark affordable skiing and snowboarding opportunities to the tribes of New Mexico and Arizona.
OPINION: The Olympics has been the greatest force for Peace, Understanding, Healing, and Unity for over 1000 years in Ancient times and 100 years in Modern times.  Given that Olympic heroes have inspired countless youth to be happily healthy, productive, brilliant and generous, we hope you will take a moment to join this world prayer for "The Joy and Safety of the Sochi Olympics," heartened by how it has worked for the last five Olympics.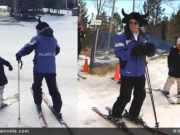 After launching in early January the most generous Native snowsports outreach in history, inviting tribal youth of New Mexico and Arizona to ski in...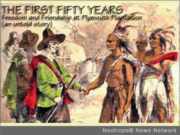 ASPEN, Colo. /eNewsChannels/ -- NEWS: Cameron Baxter Films, LLC today announced a new filmmaking project and crowd-funding campaign to shed light on the historical facts of the events at Plymouth Plantation between 1620 and 1675, before, during and after 'The First Thanksgiving,' a period in American history shrouded in misconception and misinformation.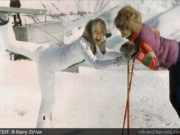 ARTICLE: In 1977, fellow Olympic skier Billy Kidd and I had an adventure of a lifetime, skiing with Iranian Queen Farah Diba Pahlavi in their fresh "Persian Powder." It was to promote skiing and goodwill with Iran, made possible by two visionary friends, the popular TV host Barry ZeVan and Iran's Ambassador to the U.S., Ardeshir Zahedi.
eNewsChannels COLUMN: October's launch of the UN's Girl Empowerment Initiative, and revelation that three Native American women represented the U.S. and their Indian Nations...