News: Reports and Studies
Home
News: Reports and Studies
Industry Reports and Studies News
eNewsChannels NEWS: -- The EraNova Institute today announced a special report, "In the Cloud, Our Buildings and We Can Fly - Toward a Smart, Green Life." Dick Samson, Director of EraNova and author of the report, says "Buildings need to get smart if society is to get green."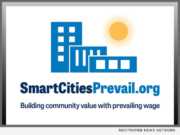 eNewsChannels NEWS: (SACRAMENTO, Calif.) -- A brand new study by construction industry research non-profit Smart Cities Prevail shows that linking prevailing wage standards with proposed reforms to streamline new housing development would close the affordability gap, save state and local governments tens of millions of dollars annually, and disproportionately benefit communities of color.
eNewsChannels NEWS: (POMPANO BEACH, Fla.) -- ACES Risk Management (ARMCO), the leading provider of financial quality control and compliance software, announced that it has released its ARMCO Mortgage QC Industry Trends report for the third quarter of 2016. Using the Fannie Mae loan defect taxonomy, the report analyzes post-closing quality control data from loan files and findings captured by the ACES Analytics benchmarking system.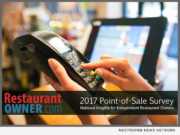 eNewsChannels NEWS: (PHOENIX, Ariz.) -- RestaurantOwner.com released the 2017 POS Survey Report today. The report summarizes input gathered from 1,190 independent restaurant owners from around the world regarding over 100 different brands of POS systems, focusing on several critical aspects including cost, installation and support experience, and features. The results of this survey provide unique insight into the POS system market and emerging trends, all of which are valuable to independent restaurant owners.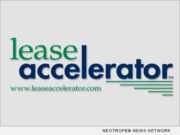 NEWS: (GREAT FALLS, Va.) LeaseAccelerator, the leader in Equipment Lease Management software, published today a report listing the off-balance sheet lease obligations of the 500 largest U.S. public companies. The report, entitled "Who is Most Impacted by the New Lease Accounting Standards?" aims to provide greater awareness of the potential impact of the new lease accounting standards.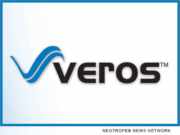 NEWS: Veros Real Estate Solutions, an award-winning industry leader in enterprise risk management, collateral valuation services and predictive analytics, today reports that residential market values will continue in a positive trajectory over the next 12 months, with overall annual appreciation rising to +3.6 percent from its Q2 forecast of 3.1 percent. The number of markets expected to increase in value is up to 94 percent from last quarter's 90 percent.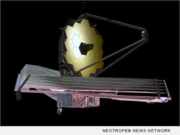 MONTREAL, Quebec, Canada /eNewsChannels/ -- NEWS: According to the Pantheory Research Organization in their recent research study, entitled 'Observations that Seem to Contradict the Big Bang Model While at the Same Time Support an Alternative Cosmology' they summarized problems associated with many present and past distant galaxy observations that seem to contradict the Big Bang model.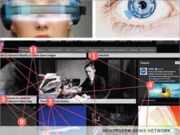 NEW YORK, N.Y. /eNewsChannels/ -- NEWS: Thintri, Inc. has announced a new market study that predicts explosive growth in markets for eye tracking. According to the report, 'Market Opportunities in Eye Tracking, 2015,' eye tracking is penetrating markets as diverse as market and advertising research, medical and even psychiatric diagnosis, website and online content development.
MADISON, Wis. /eNewsChannels/ -- NEWS: Just completed research by Colorado State University Economist Kevin Duncan and Smart Cities Prevail Researcher Alex Lantsberg reveals that Wisconsin's proposed prevailing wage repeal (AB 32) will cost the state nearly 9,000 jobs, $1.2 billion in economic output, $77 million in tax revenue, and will export an estimated $500 million in construction investments out of state.
WASHINGTON, D.C. /eNewsChannels/ NEWS: This year's "Open Doors Report on International Educational Exchange," released November 17, 2014, on the occasion of the 15th annual...