Home
News: Women's Interest
Women's Interest News and Feature Stories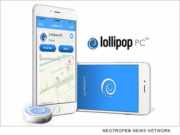 RICHMOND, Va. /eNewsChannels/ -- NEWS: EbitCreative, a new U.S.-based start-up wearable technology company, announced the launch of its first product - the Lollipop PC - a mobile application designed to help busy women get through the day. The Lollipop PC(TM) is a tracking device that connects with smartphones to create a preset safety perimeter that protects kids, pets, phone, keys, purse, bike or any other precious cargo.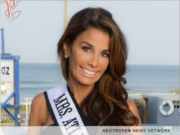 ROSWELL, Ga. /eNewsChannels/ -- NEWS: In three months, Nova Kopp will be headed to compete in the Mrs. United States National Pageant for 2015. After her recent win of the Mrs. Georgia crown on April 26, she is excited to move onto the next level. Her main goals: to raise awareness and to create a strategy for dealing with domestic violence in the U.S.
ATLANTA, Ga. /eNewsChannels/ -- NEWS: Aligned with international calls for gender equality, a new non-profit has been created to help U.S. employees at S and P 500 companies reach the goal of 50 percent women in senior leadership positions. Show Me 50 Inc. (ShowMe50) provides pragmatic tools individuals can use to identify and challenge gender bias inside their companies.
NEW YORK, N.Y. /eNewsChannels/ -- NEWS: For broken hearts, Valentine's Day can be a difficult day for many. Enter actress-turned-designer Nicole Brier, who has created a Venus Heart Palm Bracelet to rekindle romance with that special someone. Available from Louise Manna Inc. Jewelry, the purpose of this special design is to 'bring the energy of love back into your life.'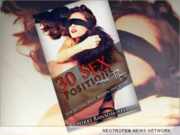 COLUMBUS, Ohio /eNewsChannels/ -- NEWS: Valentine's Day is the perfect time for all things sex and love, says author Nikki Ransom-Alfred. Certified master sex expert educator and sex and relationship coach, Ransom-Alfred, knows this all to too well and is releasing her new book '30 Sex Positions and Tips For Getting Wild, Rough, and Kinky' for lovers looking for adventure.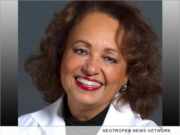 SACRAMENTO, Calif. /eNewsChannels/ -- NEWS: More than 600 members of Delta Sigma Theta Sorority, Inc., the largest African-American women's organization in the country, will spend Friday and Saturday Jan. 30 and 31 in Sacramento at the Doubletree Hotel celebrating their Founders Day.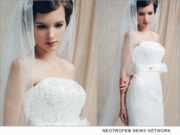 CHENG DU, SI CHUAN, China /eNewsChannels/ -- NEWS: International bespoke clothier Lilybrides is pleased to announce that shopping for a wedding dress just got a lot easier, and more budget friendly than ever imagined. This new online wedding dress and formal apparel e-commerce site is the new way to shop for that special day.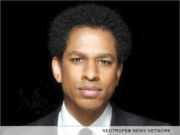 SACRAMENTO, Calif. /eNewsChannels/ -- NEWS: More than 500 people are expected to attend the annual award luncheon Saturday, November 22, to recognize winners of the 'Women of Excellence, Lifetime Achievement and Business of the Year Awards' presented by the Sacramento Chapter of the National Coalition of 100 Black Women (NCBW).
DALLAS, Texas /eNewsChannels/ -- NEWS: 'The Remembered Self: A Journey Into the Heart of the Beast' (ISBN: 9781457532849), by M.J. Payne, depicts the vicious world of sex trafficking of children, the emotional damage and physical experience of forced intimacy in a violent setting from the victim's point of view. Written in novel form with animal comforters it shows a child's response, repression of experiences and eventual therapeutic intervention as an adult.
NEW YORK, N.Y. /eNewsChannels/ -- NEWS: Clarissa Talve, the first American born prima bailarina of the Flamenco, announces the release of her memoirs in her book 'Dancers Never Die' (ISBN 9781491280768; Dance Arts Press) on Amazon. In her memoir she vividly recalls a momentous career as a dancer and her battles with polio and TB, as well as giving a loving tribute to the artistry and talent that was the 'Golden Age of Flamenco.'