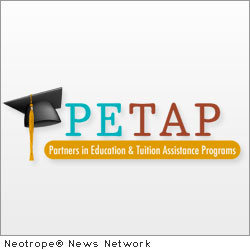 GRAND JUNCTION, Colo. /eNewsChannels/ — PETAP, LLC has discovered recent reports on the subject of online education showing that not only are more students taking advantage of classes offered via the internet, but that the opinions of teachers and administrators regarding online education are changing as well.
According to a report entitled "Going the Distance – Online Education in the United States, 2011" published by the College Board and the Babson Survey Research Group, over 6 million students are currently taking at least one class online. This number indicates that almost one-third of higher-education students in the U.S. are now taking at least one course over the internet, over 560,000 more than in 2010.
The report data also demonstrates a significant shift in the way teachers and school administrators feel about online programs. In 2011, 67 percent of academic professionals polled were of the opinion that online classes can be equally as effective as face-to-face classes. In 2003, only 50 percent responded this way. Therefore, as more institutions are offering classes online, those working in the industry are becoming more open to the idea. While two-thirds of educators believe online education is a worthwhile pursuit, only one-third believe otherwise and many of them work in institutions that do not offer online learning options.
It is important to note that many of these educators teach curriculums that are not conducive to online studies. Chemistry and art for example often require physical interaction from students, making it difficult for these subjects to be taught online effectively. Others, however, such as business administration, lend themselves to the platform of online education because of how crucial online interaction is in today's business world. Subsequently business administration is commonly one the most popular online degree programs pursued, along with online degrees in nursing and online criminal justice degrees.
There are several factors believed to have an effect on the overall shift in the mentality of educators. However, the most common is the technological capabilities now available to teachers and students, making it possible to achieve a highly interactive, educational experience, much like they could in a traditional classroom. The computers, tablets, and smartphones available, along with the ever-evolving software capabilities and network options, make online degree opportunities too convenient to ignore.
The statistics prove that perceptions regarding online education are beginning to shift, including those of educators, along with the fact that new online degree programs are popping up all over the place. Degree programs can be found in virtually every area of study, and websites like PETAP.org make it easier than ever to read about available programs and make a truly educated decision.
More information: http://www.petap.org/distance-learning-online-schools-directory.cfm .
About PETAP:
PETAP, LLC (www.petap.org) offers complimentary no obligation information pertaining to campus based and online schools, creating an education plan, and career testing for those looking to take advantage of online learning.
Copyright © 2012 Neotrope® News Network – all rights reserved.