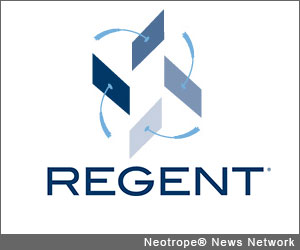 FREDERICK, Md. /eNewsChannels/ — Built by a team of world-class engineers and designed by a seasoned group of financial aid professionals, Regent 8 is the only Software as a Service (SaaS) based solution to offer complete support for non-term, nonstandard term and standard academic year schools. Regent 8 by Regent Education reflects collaboration with some of the largest, most technologically advanced schools in the country to identify evolving business requirements.
The early adoption of Regent 8 has been overwhelming, with 16 schools representing 43 campuses and over 230,000 students currently implementing the solution. Regent 8 changes the landscape, giving institutions cutting edge and intuitive tools to automate and manage every aspect of the financial aid lifecycle.
Prior to the introduction of Regent 8, institutions offering non-standard term enrollment were faced with selecting financial aid solutions that were not built to support their unique needs. These systems offered limited functionality and flexibility, resulting in higher operating costs and reduced service. Schools can now standardize and centralize management of financial aid, achieve increased productivity, ensure compliance, and control costs-all in one system. These benefits are enabling Regent 8 users to reduce manual back-office financial aid processing activities by 20%-60%.
Unlike other financial aid solutions that require extensive and continual programming activities, Regent 8 automates activities via an easy to use setup environment. Schools no longer need to wait months for their IT teams to program and/or update automation capabilities. The financial aid office can configure advanced automation activities in just a few clicks. Regent 8 also sets itself apart from other solutions in its ability to integrate with any existing Student Information System. Financial aid offices now have a solution that meets their unique needs, while still receiving the benefits of an integrated system.
Regent 8 was designed as a true on-demand service, enabling institutions to realize a high return on investment and economies of scale. As a SaaS solution, Regent 8 allows schools to manage a multi-tiered entity with one instance of the product, enabling multi-campus institutions to centralize management and create standards across all campuses. In addition, institutions pay a lower up-front cost for Regent 8 than other solutions, with pricing based on their current needs. With Regent 8, as an institution grows its student base, the financial aid solution can grow with it.
"Successful management of the financial aid process is critical to controlling costs, maintaining compliance, and supporting enrollment efforts. Regent 8 is truly revolutionizing the way schools manage financial aid, and is setting a new standard for cost control, service, and compliance," says Regent CEO Randy Jones.
Key Benefits Include:
* Ability to automate financial aid for students enrolled in standard terms, BBAYS, and non-term models
* Multiyear packaging-view projected aid for an entire program of study
* Automatic term dates with crossover support-completely automated progress monitoring and projections for term adjustments, including crossover periods
* Automated Return of Title IV and re-entry-R2T4 wizard guides staff through the refund process, virtually eliminating compliance risk
* State-of-the art, intuitive user-interface-Tab driven interface ensures quick user adoption
* Student Self-Service Portal that allows students to view and accept awards, communicate with financial aid counselors, upload and view documents and more. A one-stop solution for financial aid questions.
Regent will be hosting a series of webinars to demonstrate the Regent 8 product. For times and dates visit: http://www.regenteducation.com/about-us/webinars/ or visit http://www.regenteducation.com/ .
Copyright © 2012 Neotrope® News Network – all rights reserved.