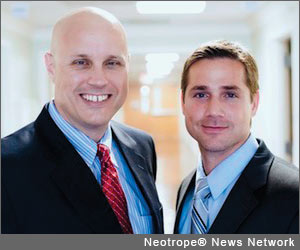 SEBASTIAN, Fla. /eNewsChannels/ — Riverside Surgical and Weight Loss Center is now offering robotically-assisted minimally invasive surgery as a weight loss surgery option. The addition of this technology to the practice makes Riverside Surgical and Weight Loss Center one of only a handful of bariatric surgical centers in Florida using the most advanced techniques to perform bariatric surgery.
The robotically-assisted minimally invasive method, the da Vinci Surgical System, works as an extension of the surgeon, translating the surgeon's hand movements into precise micro-movements. This offer high-resolution, 3D visibility and improved accuracy. It's an improvement from traditional and laparoscopic weight loss surgeries. These benefits are translated to the patients as a quicker recovery and improved cosmesis.
Like conventional laparoscopy, the da Vinci Surgical System allows surgeons to operate through just a few tiny (5mm) incisions, but da Vinci offers benefits that conventional laparoscopy does not. With conventional laparoscopy, the instruments are rigid and have limited movement, however with robotically-assisted instruments are wristed and move in all directions with 90 degrees of freedom.
Patients who have their surgery done with da Vinci also experience shorter hospital stay, less pain, lower risk of infection, less blood loss, less scarring, faster recovery and a quicker return to normal daily activities. Benefits like these are prompting surgeons to become certified in robotically-assisted minimally invasive bariatric surgery so that they can better help their patients lose weight and heal quickly.
Dr. Patrick Domkowski, Medical Director at Riverside Surgical and Weight Loss Center, became da Vinci certified in order to offer his patients an effective alternative to traditional open and laparoscopic surgeries. "The enhancements this system offers to both patient and doctor made becoming certified in this system a natural choice for Riverside," he said. "We're constantly striving to offer our patients a safe and exceptional surgical experience that will lead them to successful weight loss and improved health. That often means going through the necessary training to learn about new and improved technologies."
Dr. Jason Radecke, a fellowship trained bariatric surgeon and partner of Riverside Surgical and Weight Loss Center agrees, "We are always moving forward to offer our patients the safest and most advanced technologies to help people reach their goals with respect to weight and health."
The center also offers other advanced weight loss surgery options, such as the STARR treatment surgical system – which allows bariatric surgery to be performed through one, tiny incision.
About Riverside Surgical & Weight Loss Center:
Riverside Surgical & Weight Loss Center is proud to be the only comprehensive surgical weight loss center in the Treasure and Space Coast area to offer patients a comprehensive package to complete their weight loss transformation. Riverside helps its patients realize their goal of achieving significant and lasting weight loss through minimally invasive bariatric surgery. As a board certified surgeons specializing in bariatrics, and as members of the ASMBS, Dr. Domkowski and Dr. Radecke are privileged to offer the latest and safest medical technology for primary, conversion, and revisional weight loss surgeries.
For more information on Riverside Surgical & Weight Loss Center, please call 772-581-8003 or visit http://www.riversidesurgicalweightloss.com/ .
Copyright © 2012 Neotrope® News Network – all rights reserved.