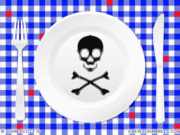 OPINION: Ahhh! The aroma is so mouth-watering that you can almost taste the delicacies being created in the kitchen. Thanksgiving dinner is a cherished family tradition full of good times and good food -- but often spoiled by your weird uncle spouting crap he heard on the Fox Fake News channel.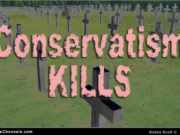 OPINION: The policies, positions, and practices of Conservatives can be immensely helpful to you -- assuming you're a wealthy person or a corporation. But for the vast majority of people, Conservatism is an evil pestilence that leads to pain, disease, starvation, and the breakdown of everything valuable that should accrue to you from living in a civilized society.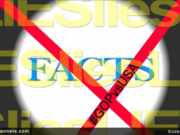 OPINION: The conservative cabal is wide-ranging and well-funded. Collaborating with their primary co-conspirators in the GOP, conservatives are working hard to destroy everything good and decent about the United States of America. #GOPvsUSA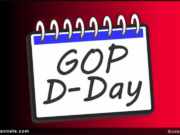 OPINION: Walk a mile in someone else's shoes, the proverb states. In other words, have some empathy. All righty then, I will try spending a day as a RWNJDB (rightwing nutjob douchebag) and see how it feels.