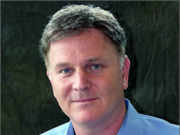 KIRKLAND, Wash. /eNewsChannels/ -- Today LTC Financial Partners, LLC (LTCFP) announces an alliance with Alternatives for Seniors, the leading senior housing and services online directory. 'Together our two companies will ease the transition to senior living, which usually involves a host of stressful lifestyle and financial adjustments,' says Cameron Truesdell, CEO of LTCFP.
HOUSTON, Texas /eNewsChannels/ -- National Structured Funding announces the launch of its website and services in 50 states. Buyer of structured settlements, fixed annuities, state lotteries, royalty payments, nationwide.
MILL VALLEY, Calif. /eNewsChannels/ -- ArteQuesta co-founders Jessica Jacobson and Rayah Levy today announced the long-awaited launch of ArteQuesta.com, the company's intuitive new web portal featuring museum-quality artworks and collections.
TORRANCE, Calif. /eNewsChannels/ -- California-based marketing and PR firm, Neotrope, today announced the formal launch of a dedicated web portal for the company's annual NonProfit PR Grants program at http://prgrants.com as part of its 30 year anniversary. The PR Grant program was originally launched in 2000 to help assist U.S. 501(c)3 worthy causes.
LAS VEGAS, Nev. /eNewsChannels/ -- Venta Financial Group, Inc., a Nevada-based mortgage banker, announced that it earned a spot on Mortgage Technology magazine's 2012 Top 25 Tech-Savvy Lenders and Servicers list for the advanced technologies that operate its wholesale and retail business channels.
COLUMBUS, Ohio, /eNewsChannels/ -- On Nov. 16, 2012 Leader Technologies filed a 'Petition for Writ of Certiorari' with the U.S. Supreme Court in their patent infringement battle with Facebook. Such writs ask the court to review the decisions of lower courts for legal error.
KANSAS CITY, Mo. /eNewsChannels/ -- Grantham University, an accredited online university specializing in educating working adults, selected and implemented financial aid management solutions from Regent Education to assist the University in the processing of Title IV financial aid.
PHOENIX, Ariz. /eNewsChannels/ -- Realty AZ Central is currently seeking nominees for their 2013 'Best of the Best' real estate agent directory. The company features local market experts that have been nominated by the public and who agree to adhere to Realty AZ Central's standards of excellence.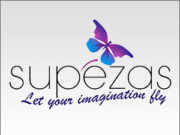 DUBLIN, Ohio /eNewsChannels/ -- Today heralds the launch of Supezas, an online bespoke clothing manufacturer that combines 100 percent natural, hand-woven and organic materials with a strong social conscience. Whilst this year's Chronicle study showed charitable donations slowing amongst corporations, with the median donation being 1 percent of profits, Supezas is pledging 5 percent of its turnover to improve the lives and prospects of remote weaving communities.
SAN MARCOS, Calif. /eNewsChannels/ -- Leading mortgage compliance services provider, The Compliance Group, Inc. (TCG), is offering mortgage servicers its expert compliance and risk services, including regulatory audit preparation, Servicing QC, enterprise risk management (ERM) QC and servicing risk management.