Home
Tags
Political satire
Tag: political satire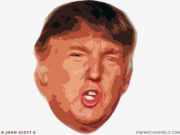 OPINION: Bombastic, braggadocio, bloviating, blaring, blatant, bombastic, repetitious, unconnected thoughts, no thought, errors of syntax, incomplete sentences that sometimes-- And in many other ways, terrifically outstanding is the speechifying of Donald J. Trump. It's the best, believe me. The best. So what would happen if I wrote a column like that?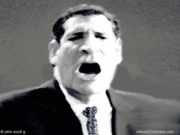 OPINION: (satire) Ted Cruz, short on intellect but long on hatred, seeks to pocket as much money as possible from a failed run for the presidential nomination of the USA's Taliban Party. But a new computerized breakthrough may be his noisy undoing.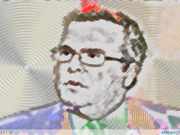 OPINION: Jeb Bush, a millionaire with a rich kid's typical anti-humane views, wants to be the American Taliban party candidate for president. To do so, he must win primary votes from a huge gaggle of stupid people. Two GOP insiders show Jeb what he must do to properly 'stupidize' his already odious views.