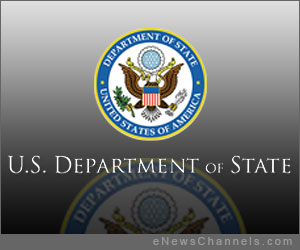 WASHINGTON, D.C. /eNewsChannels/ — The U.S. State Department has announced the 2013 winners of the Alumni Engagement Innovation Fund (AEIF). This competition provides small grants to teams of past and current participants of U.S. Government-sponsored exchange programs. Teams, comprised of at least ten alumni, carry out public service projects using the skills and knowledge gained through their previous exchange experiences.
This year nearly 7,000 alumni from 105 countries developed project ideas. Candidates posted 141 projects to the Bureau of Educational and Cultural Affairs "International Exchange Alumni" Online Community and alumni voted on their favorite submissions.
Grants of up to $25,000 were awarded to 53 teams to support their public service projects.
These projects must embody one of the following themes:
• Empowering Women
• Outreach to Underserved Communities
• Entrepreneurship and Youth Employment
• Expanded Access to Education
• Environmental Protection
• Government Transparency
• Freedom of Expression
• Conflict Resolution
• Citizen Security
• Promoting Civil Society.
The State Department created AEIF in 2011 to promote alumni collaboration in seeking solutions to global challenges. To participate, alumni must be members of the International Exchange Alumni (IEA) global online community and form teams of at least ten IEA community members.