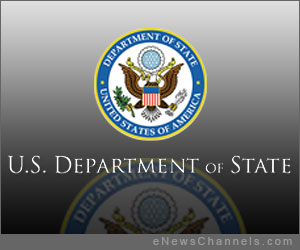 WASHINGTON, D.C. /eNewsChannels/ — On September 12, Nerissa Cook, Deputy Assistant Secretary of State for International Organization Affairs will participate in the launch of the U.S. Coalition of Cities Against Racism and Discrimination. The U.S. Department of State, in conjunction with the United Nations Educational, Scientific and Cultural Organization (UNESCO), is committed to working with our global partners to fight against racism, xenophobia, and other forms of discrimination and is pleased the U.S. Conference of Mayors has partnered with UNESCO to establish the U.S. Coalition of UNESCO's Cities Against Racism and Discrimination.
By joining the Coalition, mayors across the United States will sign on to a Ten Point Action to address racism and discrimination in their cities and these Ten Points will be announced during the launch.
The launch of the U.S. network will take place during Mayors' Empowerment Week, hosted by the city of Birmingham to commemorate the civil rights movement 50 years after the bombing of the 16th Street Baptist Church.
For more information on this event and Mayors' Empowerment Week please visit: .
Information on UNESCO's Coalition of Cities can be found at the link below:
http://www.unesco.org/new/en/social-and-human-sciences/themes/fight-against-discrimination/coalition-of-cities/