OVERLAND PARK, Kan. — As the Senate Finance Committee (SFC) resumes work this week on the health care reform bill, The National LTC Network urges Congress to consider two ideas. First, include an above-the-line deduction for long-term care (LTC) insurance premiums. Although the current version of the SFC bill allows long-term care insurance to be included in Section 125 plans (aka "cafeteria plans"), Network President and CEO Terry Truesdell comments, "While we applaud this new tax incentive, we urge Congress to offer an above-the-line deduction for LTC insurance premiums. Many employees don't have Section 125 plans."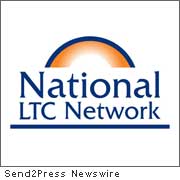 He adds, "If they do, they lose the plan once they retire. I believe that an above-the-line deduction could open the floodgates, encouraging citizens to purchase this important insurance and lessen the burden on government programs when they need care."
Second, at least one current version of a health care reform bill includes a government long-term care insurance program. The inspiration for the proposed bill is CLASS ("Community Living Assistance Services and Support"), a bill first proposed in 2007.
"Since the decision of how to pay for future long-term care is so important, we want to make sure that citizens understand both the pluses and minuses of any new government program," says Truesdell.
The Network urges Congress to include a "black-box" buyer warning on program materials if a CLASS-type program is adopted. Suggested wording:
– You are not eligible for any benefits for the first 5 years after signup.
– Your premium will increase if the government decides that additional money is needed to pay current and projected future claims.
– Since the average cost of LTC nationally is $18.50/hour/licensed home health aide, $94/day/assisted living facility, and $183/day/semi-private nursing home room, even with this program, you could be responsible for a significant part of your care costs.
– While some private LTCi policies (known as "Partnership") can protect your assets if you need to go on Medicaid, this government program does not.
– You may want to supplement this plan, or replace it with, private long-term care insurance.
About National LTC Network
The Network is an alliance of leading distributors of long-term care insurance. The Network has 30 member firms who work with thousands of long-term care insurance agents.
The Network site: www.NLTCN.com .
NEWS SOURCE: National LTC Network. Send2Press(R) is the originating wire service for this story, Copr. 2009.