News: Television and Video
Home
News: Television and Video
Television News, Cable Industry, Video Disc, On-Demand and IPTV News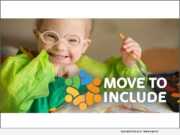 eNewsChannels NEWS: -- July 2020 marks the 30th anniversary of President Bush signing into law the Americans with Disabilities Act. In celebration of this civil rights law, WXXI Public Media (Rochester, New York) is leading a pilot project to expand its innovative "Move to Include" initiative into five additional communities.
eNewsChannels NEWS: -- Spinal CSF Leak Foundation is pleased to announce that former patient and Harrisburg, Pennsylvania stuntman Zac Gordon will be featured in the recurring role of "Horse," a Professional Tagger on the new FOX show "Ultimate Tag," premiering May 20 at 9 p.m./8 central.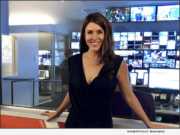 eNewsChannels NEWS: -- The Creativity Coach, Lauren Wallett has opened the Business School for Coaches with her inaugural 90 day accelerator program, Simply Irresistible, which teaches coaches and VA's how to create multiple irresistible offers that keep clients coming back for more.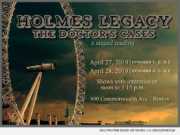 eNewsChannels NEWS: -- Sherlock Holmes fans! Boston University writers created a new TV series based on Stephen King's "The Doctor's Case" short story. "Holmes Legacy: The Doctor's Cases" is a six-episode drama about an older Dr. John Watson, who uses his memories of Sherlock Holmes to foil a new Moriarty and protect present-day London. Experience the live staged reading by professional actors at WBUR's CitySpace from 12-3 p.m. on April 27-28, 2019.
eNewsChannels NEWS: -- Actor Stephen Rollins has been cast as the series lead in "Bob," a half-hour sitcom about a single dad loving the single life alone. That is, until one day, suddenly his daughter and her little girl show up unannounced at his door, homeless. Things go downhill for Bob from there, in a series of hilarious, life-altering events.
eNewsChannels NEWS: -- Just in time for International Women's Day, New York Times bestselling author Anna David and international lifestyle business coach Lauren Wallett are launching a talk show, "SHE-E-O," where they will get to the bottom of what makes a women-led business successful.
eNewsChannels NEWS: -- JaneUnChained News Network, a 501(c)(3) based in Los Angeles, announces that animal lovers across the nation are expressing their disappointment and disgust over the glorification of fur by CBS during its Super Bowl halftime show as rapper Big Boi appeared drenched in fur. In a tragic irony, the word LOVE then filled the screen.
eNewsChannels NEWS: -- Steve Harvey's "STEVE" and Capital Ford of Rocky Mount give the surprise of a lifetime to local Rocky Mount woman, Jaylesya Corbett. Capital Ford of Rocky Mount teamed up with Steve Harvey's hit syndicated daytime show, "STEVE" to donate a New 2019 Ford Fiesta to help Corbett get to work easier. (VIDEO)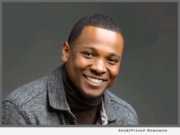 eNewsChannels NEWS: -- When viewers watch young, upcoming actor David Busby in his debut recurring role on the third season of Bounce TV's sizzling series "Saints and Sinners," they are witnessing the passion of a young man who has had his own personal run-in with real life saints and sinners. Working alongside the show's veteran stars, including Vanessa Bell Calloway, Clifton Powell, and Keith Robinson most would never guess that twice in two years, the determined 26-year-old thespian almost lost his life to street gun violence.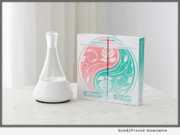 eNewsChannels NEWS: -- Organic Aromas, a leading maker of premium and specialty Nebulizing Diffusers for aromatherapy, announced today that the Company's products are to be showcased today for the first time on national network television. Organic Aromas will participate in part of a special segment called "Winter Relaxation Essentials" on CBS' award-winning talk show "THE TALK" February 22, 2018.