News: Television and Video
Home
News: Television and Video
Television News, Cable Industry, Video Disc, On-Demand and IPTV News
eNewsChannels NEWS: -- Organic Aromas, a leading maker of premium and specialty Nebulizing Diffusers for aromatherapy, announced today that the Company's products are to be showcased today for the first time on national network television. Organic Aromas will participate in part of a special segment called "Winter Relaxation Essentials" on CBS' award-winning talk show "THE TALK" February 22, 2018.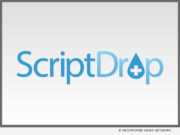 eNewsChannels NEWS: -- ScriptDrop, a healthcare technology company providing medication reminders and deliveries while fighting prescription abandonment and abuse, today announced that it will be featured on 'The Success Files' hosted by Rob Lowe, airing on MSNBC and PBS in 2018.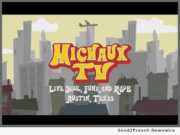 eNewsChannels NEWS: -- Soul singer, songwriter, recording engineer, producer and learned music enthusiast Michaux (pronounced "me-show") is in the midst of launching an intimate and engaging new live music show called "MICHAUX TV." Inspired by Hall & Oates lead singer Daryl Hall's successful TV program "Live from Daryl's House," Austin, Texas-based "MICHAUX TV" presents a platform for living room-like live performance coupled with thoughtful conversation that flows very much like breaking bread over a stone soul kitchen table.
eNewsChannels NEWS: -- Christina Villegas and Jeff Mercer, the creative forces behind MercVille Productions, have announced the release of the second season of their popular web based docu-series, "The Pole Dancing Chronicles." Sponsored and co-produced by Mighty Grip Inc., a leading worldwide sporting goods manufacturer, "The Pole Dancing Chronicles" showcases people and events from within the pole and aerial community.
eNewsChannels NEWS: (LOS ANGELES, Calif.) -- Thomas Tom Oseransky, Prime Time Softball League (PTSL) board member, congratulates "Lethal Weapon #1" who beat "Pure Genius" 12 to 11 to win the Championship. It was an exciting game that went back and forth and was finally over after an eighth and extra inning.
eNewsChannels NEWS: (LOS ANGELES, Calif.) -- Long time LACC basketball coach Michael Miller is hosting his own live TV show "Time Out with Coach Miller." Coach Michael "Mike" Miller who broke numerous national records as head basketball coach at Los Angeles City College (LACC) is tearing it up in the world of live television with his new show "Time Out with Coach Miller" seen live twice a month.
CARSON CITY, Nev. -- The creators of the hit television show "Empire" may be facing some hard questions from author Eugene L. Weems, Founder of Celebrity Spotlight Entertainment LLC and author of the blockbuster book "Empire: Cookie's Revenge" (ISBN: 978-1515335917). Weems is claiming Co-Creators Lee Daniels and Danny Strong have allegedly based the second season of the "Empire" show on Weems' book and have also "stolen" his idea of creating a spinoff television series about the upbringing of Taraji P. Henson's Cookie Lyon character.
NEWS: As an African American dog photographer, director Foster Corder has always had a special affinity and vision for animals. Over the years, his photographic and film contributions have laid the groundwork for some of the most prominent canine experts in the field. With his two hit web series 'Foster's Animal World TV' and 'Conversations with a Pit Bull' he has solidified himself as a preeminent voice for thousands of dogs, particularly those abused and in the shelters.
NEWS: Bob Phillips will no longer be traveling alone on the popular TV series, 'Texas Country Reporter' (TCR). Beginning this September Kelli Phillips will join TCR and travel the back roads of Texas with Bob.
NEWS: Bio Recovery, one of the nation's leading crime scene cleanup companies, granted access to a local film/TV producer who recently submitted a sizzle reel to the 360-Degree Unscripted Development Pipeline, an AandE Network, that seeks new talent for its television show pipeline. They are excited to announce that they are a finalist.