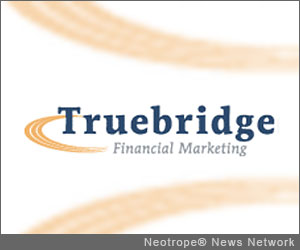 BOSTON, Mass. /eNewsChannels/ — Truebridge, Inc., a Boston-based financial services marketing firm for banks and credit unions, has acquired American Brokerage Consultants of St. Petersburg, Fla. The announcement was made today by Stewart Rose, CEO of Truebridge.
"They are uniquely qualified to help banks and credit unions significantly improve their ability to cross sell," says Rose.
American Brokerage Consultants was established in 1987 by its CEO, Dick Ayotte and has been managed by him for its 26-year history. Ayotte was one of the original developers of Invest Financial Corp., the nation's first securities broker-dealer to provide retail investment services through banks. When Invest was acquired by Kemper in 1986, Ayotte started American Brokerage Consultants. The company's national studies provide a plethora of statistical data that help financial institutions measure their performance relative to their peers.
"The data," says Ayotte, "helped us identify the key factors that promote growth, generate fee income, and increase share of wallet and profitability. Through our study of retail brokerage, we gained a solid understanding of the challenges and opportunities to growing many lines of business including investments, insurance, trust, and financial institution owned insurance agencies."
Many of these business lines that were once considered ancillary are becoming more mainline, as banks continue to search for ways to increase revenue. "The consumer should see their financial institution through a single lens, not a bunch of separate product silos," according to Rose. "One key to success is improving integration by harnessing the power of the retail bank to support all business lines."
It is no question that times are changing. Fewer people visit bank branches as a rapidly increasing number of touch points are now digital. "The ways of communicating with customers need to change as well," says Rose, "both where and how. A longer list of product messages isn't the answer. Financial institutions need to communicate on the consumers' terms, providing information to make better decisions, especially around life events when they are 43 percent more likely to buy a financial product."
Ayotte notes that "It is clear from the many industry peer group and statistical comparisons we have done at American Brokerage that many financial institutions are doing only a fraction of the business they could be doing. My role at Truebridge is to make the industry aware of the innovative and efficient solutions that are available to fix this problem and explore the development of new product and distribution opportunities."
More information: www.truebridge.com/ .
Copyright © 2013 Neotrope® News Network – all rights reserved.