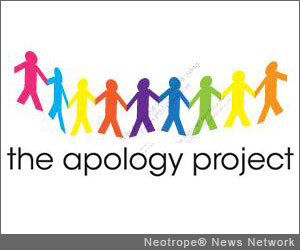 SPRINGFIELD, Tenn. /eNewsChannels/ — Joe Baker, a Tennessee inmate, has been incarcerated for 24+ years. With the help of his family, Joe has developed a website where offenders can apologize to their victims online in a non-intrusive way. In his quest to make amends for his crime, Joe created the website The Apology Project (theapologyproject.com) and continues to give back for his wrongdoing and encourages other inmates to do the same.
Offenders can post their apology on the website, and victims have the ability to read the apology and offer a response if they so choose.
Baker has also written two books. "Thinking Outside the Fence: A Guide to help your incarcerated loved one in their quest for rehabilitation and reconciliation" is a guide for family members and friends of offenders. The book is a compilation of lessons learned by Joe Baker. During his years of incarceration, he has "learned valuable lessons that led to him transforming his life from behind bars and making amends to his victims."
He has also written "Thinking Outside the Fence: Workbook for Offenders" which is a program he created for inmates. "This program is a guide to help offenders transform their lives. The lessons in the workbook promote a strong relationship with God, apologizing and making amends to their victims, and helping the offender to become a positive and responsible member of society once they are released," adds Baker.
For more information on the two books (ISBNs pending) and how to order, visit: .
Joe is an inspiration in showing that inmates can change. They do not have to continue to be what they were once convicted of and continue to live a life of crime. He is proof that you can become part of the solution, instead of continuing to be part of the problem. Society should be interested in this, because it displays there can be true change in the world, no matter who you are or what your circumstance. That is what we ALL strive for, and we as a society, need to recognize that we must be proactive in the rehabilitation of inmates if we ever want to see true change.
More information: http://www.theapologyproject.com/ .
Copyright © 2012 Neotrope® News Network – all rights reserved.