ST. LOUIS, Mo. — The latest honor for "Peege" may be its greatest ever: The 1972 production, distributed by St. Louis' Phoenix Learning Group, was named in December to the National Film Registry of the Library of Congress, alongside such better-known classics as "Back to the Future," "Close Encounters of the Third Kind," and "12 Angry Men." Randal Kleiser planned to get his start in filmmaking with something edgy and avant-garde. As a grad student at the University of Southern California's film school in the early '70s, he mapped out a sweeping portrayal of Western history in which Christopher Columbus morphs into an astronaut. But Kleiser couldn't raise the $5,000 he needed to finish that movie. So instead he made "Peege," a 28-minute movie about his grandmother.
And more than three decades later, Kleiser – who went on to direct the megahit "Grease" and other Hollywood features – is still drawing accolades for "Peege's" fiercely honest and poignant portrayal of a subject that touches us all: aging and mental decline.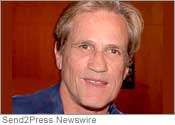 Started in the 1990s at the behest of Congress, the National Film Registry is intended to preserve the nation's movie heritage. Each year, hundreds of films are nominated by the public and by movie experts, and 25 are chosen for a list that now includes 475 classics from every era. Kleiser's "Peege" is only the second student production ever selected, the Library says. (To see the Library of Congress' announcement, go to http://www.loc.gov/today/pr/2007/07-254.html – To purchase Peege, go to www.PhoenixLearningGroup.com)
After Peege, Kleiser realized his dream of becoming a major Hollywood director. In addition to "Grease," the world's top-grossing movie musical, he has made such critically praised works such as "Getting It Right," starring Sir John Gielgud, and 1986's "Flight of the Navigator."
"Grease" has so far grossed about $380 million worldwide. "Peege" has grossed less than $2 million – tiny by Hollywood standards, but extraordinary for a student production less than half an hour long. Fittingly, the story of how "Peege" came to be made, to touch so many viewers, and to launch Kleiser's career has its own measure of drama.
A Philadelphia native and 1964 graduate of Radnor High School, Kleiser fell in love with film as a child and knew he wanted to make it his career. "I saw 'The 10 Commandments' and the opening of the Red Sea, and I decided I wanted to become a director," says Kleiser, now 61. "I started making these little 8-milimeter films with my friends."
But after earning a bachelor's degree at USC, Kleiser hit a wall. He was working in post-production on educational films and "floundering, editing these stupid little films about weaving." So at the suggestion of his father, a psychologist, he went back to school for his master's.
Kleiser planned to create and direct a film as his master's thesis. His first attempt was something "arty and obscure," as he puts it: a film based on a Los Angeles theater troupe's experimental play about the journey of man through time, which he hoped to jazz up with special effects. In his mind's eye, Kleiser can still see Columbus transforming into a space traveler.
But Kleiser wanted to own his production, which meant that he had to rent his own equipment – otherwise, USC would keep the copyright. And when he found he needed $5,000 to finish the film, no one he contacted wanted to help.
Ironically, Kleiser credits horror-film producer Curtis Harrington with pushing him to do "Peege," a film about love and connection, albeit one that often brings its audiences to tears.
"He told me, 'Why don't you abandon that project and write something that's from the heart?'" Kleiser recalls.
So Kleiser turned to something he knew all too well: the painful emotions that for much of his childhood had accompanied his family's periodic visits to see his grandmother in a Lebanon, Pa., nursing home.
Kleiser, away at college, joined them every Christmas. And every year, Peege – her family's nickname for her – seemed to deteriorate further.
"Each year, it got worse and worse, and we'd begun to dread visiting," Kleiser says. "I wrote 'Peege' about that last trip to the nursing home."
Kleiser made "Peege" for about $10,000, but its acting and production values don't look low-budget at all. Indeed, the cast is full of familiar faces – starting with Bruce Davison as Kleiser's character.
Davison didn't need the work. He'd already starred in 1970's "The Strawberry Statement" and 1971's now-classic horror film "Willard," and has since enjoyed a busy career as a film and television actor, including winning a Golden Globe for his supporting role in 1990's "Longtime Companion" and Oscar and Emmy nominations. But Davison liked the script, and signed on for Screen Actors' Guild minimum and a small cut of profits.
Throughout the project, pieces like that just seemed to fall into place.
Kleiser says producer David Knapp volunteered to help because he liked the story and also because it offered professional advancement: Knapp's best gig so far had been as associate producer on an early Steven Spielberg production, "Something Evil." "He wanted the title of producer," Kleiser says. Knapp even put up $5,000 to help finance the project.
Knapp also contributed something even more fortuitous: access to the CBS studio offices that Spielberg had been using, because that project had wrapped with two weeks left on the lease.
Next door was the studio for "Gunsmoke," TV's longest-running drama, where Jeanette Nolan often starred. Nolan, who had launched her own career playing Lady Macbeth opposite Orson Welles in his 1948 feature, agreed to portray Peege. Barbara Rush signed on as Kleiser's mother. William Schallert, the father on "The Patty Duke Show," seemed "perfect to play my Dad," and Kleiser got him aboard. Barry Livingston of "My Three Sons" fame agreed to play his brother.
The job of getting "Peege" to an audience fell to Barbara Bryant, one of the founders of Phoenix Films, who saw it in 1973 at an Atlanta film festival.
Her company was new, but Bryant was already a leader in distributing independent film to libraries, universities and other institutions, and ran frequent workshops on visual literacy and film's value in teaching and provoking discussion. When other distributors shied away from "Peege" because of the strong emotions it evoked, Bryant and her business partner didn't hesitate. "We knew we wanted it the moment we saw it," she says.
Bryant began taking "Peege" everywhere she went.
The reaction? "A lot of crying. A lot of positive human response. People would leave the room and would immediately call their mothers or their grandmothers or whoever they had been estranged from."
Bryant retired last year, but still consults to Phoenix. And Phoenix still sells "Peege" – in fact, it recently released a digitally remastered version that includes commentary by Kleiser, Davison and Dr. Robert Yahnke, a University of Minnesota expert on the role of film in gerontological education.
Yahnke says "Peege" was "a seminal film," one of the first films of any kind to break a barrier in how old people were portrayed. "It was the first great educational film that told the story from the perspective of the older person," he says.
The DVD version also includes actual photos of Kleiser's last visit to the real Peege – photos that refreshed his memory and inspired him to do a movie about an old woman whose own memories come to life thanks to the words and touch of her loving grandson.
For information or to purchase "Peege," visit http://www.PhoenixLearningGroup.com.
[tags]National Film Registry, Phoenix Learning Group, Barbara Bryant of Phoenix Films, director Randal Kleiser, short film Peege, Ten Sixteen Inc[/tags]