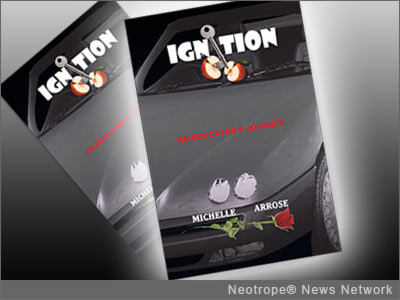 NEW YORK, N.Y. /eNewsChannels/ — NEWS: A new novella, "Ignition – An Educator's Journey" (ISBN: 9781477268285; AuthorHouse), authored by Michelle Arrose, is an interactive book that is based on the true trials and tribulations of a public school teacher. And, the reader decides her fate. The novella is available now in paperback and Kindle editions.
Meet the main character, Karen Woolsworth, a brand new educator experiencing daily challenges with her students. One student in particular, Kevin Connelly, could destroy her.
Readers will discover how Woolsworth learns to cope while they read through the enlightening and dramatic text. They will then be tasked with determining the end. There are three alternate endings from which to choose. As the plot thickens, readers will be exposed to all three. Which ending is the real deal?
"It's a story that will hook you from page one," Arrose says. "I felt the need to share the adventures of the inner workings of what it's like to really work in the public school system. Parents and those seeking a career track in education may have a few blinders removed."
She adds, "I wrote this book specifically to clear up many misconceptions about the world of schooling, and I think it may change the view of how people perceive educators and the profession as a whole."
Here's a small excerpt from chapter one: "My palms were very sweaty as I said, 'My name is Karen Woolsworth and I am going to teach class 8E.' Everyone gasped and looked at me somewhat funny, as if they knew what was in store for me."
Written not only for educators and teachers, "Ignition" is also for those who simply appreciate a good story with numerous twists and turns. It is now available on AuthorHouse.com, Amazon.com and BarnesandNoble.com in softcover or e-book format.
To read the book's prologue and complete first chapter, visit Arrose's blog, "A Teacher's Journey to Literary Success" at: http://marrose215.blogspot.com .
You can also follow her on Twitter: https://twitter.com/Mgirl195 .
About the Author:
Michelle Arrose is an educator and teacher advocate. She enjoys writing and was prompted to write "Ignition" to show people the hardships that educators face on a daily basis. It is her first novella.
This version of news story is Copr. © 2014 eNewsChannels™ (www.enewschannels.com) and the Neotrope® News Network – all commercial and reprint rights reserved. Unauthorized reproduction in whole or in part without express permission is prohibited.