Opinon, Op-Ed, and General Editorial News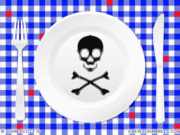 OPINION: Ahhh! The aroma is so mouth-watering that you can almost taste the delicacies being created in the kitchen. Thanksgiving dinner is a cherished family tradition full of good times and good food -- but often spoiled by your weird uncle spouting crap he heard on the Fox Fake News channel.
NEWS: In the wake of Volkswagen's admission of its emissions cheating device scandal, Attorney Michael Babboni, of Shapiro Goldman Babboni and Walsh, urges owners of affected VW vehicles to consult with an attorney.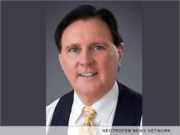 NEWS: Florida Attorney Bernard F. Walsh of the Bradenton personal injury law firm Shapiro Goldman Babboni and Walsh weighs in on the VW emissions cheating scandal.
NEWS: Dr. Don Harte, renowned Marin California straight chiropractor, warns, 'Fall has begun. With that, the annual media blitz to convince us all to line up, like sheep, for the flu shot.'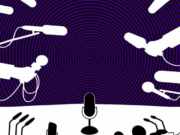 OPINION: We are witnessing a media meltdown in the wretched coverage of the 2016 presidential race. Substance and policy positions are ignored in favor of demagoguery, bombast, stunts, and stupidity -- and America is the worse for it.
OPINION: The Mexican Space Agency is hosting the 2016 International Space Congress in Mexico City, so the world spotlight will be on 'what could this developing country bring to the launch pad?'
OPINION: Donald Trump is a living, breathing paradox: he is a smart and savvy performance artist who's also a moronic and offensive racist. But being a bigoted buffoon is highly prized among Conservatives so he will lead the polls until the GOP splits into two parties, GOPdumb and GOPdumber.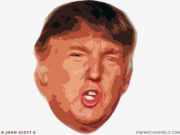 OPINION: Bombastic, braggadocio, bloviating, blaring, blatant, bombastic, repetitious, unconnected thoughts, no thought, errors of syntax, incomplete sentences that sometimes-- And in many other ways, terrifically outstanding is the speechifying of Donald J. Trump. It's the best, believe me. The best. So what would happen if I wrote a column like that?
OPINION: Republican debates 2015 -- Ten leading contenders for the republican presidential nomination took part in a Fox Faux News Channel debate that provided a disturbing view of the turmoil within the party of stupid. Once again, we enlisted the help of two former GOP flacks to comment on the creepy statements of the rightwing nutjob clowns.
OPINION: GOP DEBATE 2015: In afternoon and evening events for the GOP presidential candidates, seventeen anti-Americans bloviated their filth and bile on nationwide TV. The alcohol started flowing during the hour-long "race for the VP nomination."