Opinon, Op-Ed, and General Editorial News
OPINION: On December 12, the Azteca, Cherokee and Apaches in Puerto Vallarta joyously led an oceandance on Los Muertos pier in gratitude for humanity's Paris victories: 200 UN countries signing an accord toward saving Earth for the Children by limiting global warming.
OPINION: Everyone makes New Year's resolutions but nobody keeps them for more than a couple of days. Or twenty-four hours. Or twelve seconds. But it's good to try so let's have a go at it in this special column just for people most in need of a moral imperative: Conservatards.
NEWS: Selfie Stick inventor Wayne Fromm, and CEO of Quik Pod(R) selfie sticks, has followed the growth of drones, action cameras, high resolution smartphones and DSLR's and predicts what will prove popular in the year to come.
Skiers, Youth, Eco Activists, Indigenous, Spiritual Leaders Unite at Paris -- Ways YOU can help NOW Humanity owes a debt of gratitude to 350.org, founded...
NEWS: The short answer is yes, and what's new will surprise you, says Jason Morgan of Beacon Plumbing in Seattle. It should especially please the majority of people out there who are unhappy with the allegedly water-saving toilets that require two or more flushes and end up using more water. New toilet designs have managed to provide a great flush with less water, and there are plenty of model choices that Beacon Plumbing can install.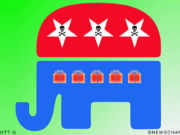 OPINION: Ho, ho, ho, and a very merry non-denominational celebration of Saturnalia to you! (Note: the traditional name of the giftageddon that takes place during the winter solstice has been changed to reflect the author's self-proclaimed status as an honorary colonel in the War on Christmas.)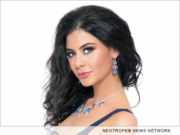 NEWS: Regardless of America's focus on 'white nationalism,' Palestinian-Latina-American Sofia Hanan continues on her quest to become Miss California USA 2016. The U.S. has become ultra sensitive to the idea of outsiders living amongst them. Fears heightened after recent Paris attacks and the on-going manhunt for its coordinator.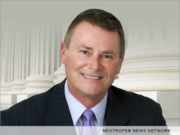 NEWS: With a three year string of record safety recalls from many of the world's major automakers and millions of vehicles affected in the U.S. alone, Attorney Brian O. Sutter of All Injuries Law Firm is urging owners of recalled vehicles to bring them in to be repaired or face possible liability.
OPINION: It was a miracle that Mexico's jewel, Puerto Vallarta, was not wiped off the map with Patricia's 220 mph winds on Friday October 23, and not one life was lost. The U.N. reported that "Patricia had accelerated to that of Typhoon Haiyan, which displaced millions of people and left 7,300 dead in the Philippines in 2013."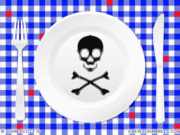 OPINION: Ahhh! The aroma is so mouth-watering that you can almost taste the delicacies being created in the kitchen. Thanksgiving dinner is a cherished family tradition full of good times and good food -- but often spoiled by your weird uncle spouting crap he heard on the Fox Fake News channel.