Political News, Ballots and Voting, Elections, and Opinion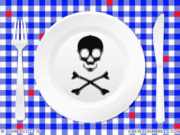 OPINION: Ahhh! The aroma is so mouth-watering that you can almost taste the delicacies being created in the kitchen. Thanksgiving dinner is a cherished family tradition full of good times and good food -- but often spoiled by your weird uncle spouting crap he heard on the Fox Fake News channel.
NEWS: Tom Del Beccaro, former Chairman of the California Republican Party and U.S. Senate candidate, today announced Economist Larry Kudlow's endorsement of him for U.S. Senate.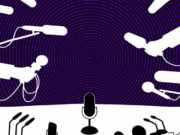 OPINION: We are witnessing a media meltdown in the wretched coverage of the 2016 presidential race. Substance and policy positions are ignored in favor of demagoguery, bombast, stunts, and stupidity -- and America is the worse for it.
OPINION: Donald Trump is a living, breathing paradox: he is a smart and savvy performance artist who's also a moronic and offensive racist. But being a bigoted buffoon is highly prized among Conservatives so he will lead the polls until the GOP splits into two parties, GOPdumb and GOPdumber.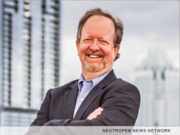 NEWS: Dr. Mark Miller announced today that he is seeking the Libertarian Party of Texas' nomination for Texas Railroad Commissioner in 2016. Miller was the 2014 Libertarian nominee for Texas Railroad Commissioner and is again running for office because he believes it is imperative for the Texas Railroad Commission to serve all Texans, not just the oil and gas industry.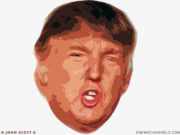 OPINION: Bombastic, braggadocio, bloviating, blaring, blatant, bombastic, repetitious, unconnected thoughts, no thought, errors of syntax, incomplete sentences that sometimes-- And in many other ways, terrifically outstanding is the speechifying of Donald J. Trump. It's the best, believe me. The best. So what would happen if I wrote a column like that?
OPINION: Republican debates 2015 -- Ten leading contenders for the republican presidential nomination took part in a Fox Faux News Channel debate that provided a disturbing view of the turmoil within the party of stupid. Once again, we enlisted the help of two former GOP flacks to comment on the creepy statements of the rightwing nutjob clowns.
OPINION (satire): Let us all give thanks for the passing of unindicted war criminal Richard "Dick" Cheney. Remember: no tears need to be shed when something so vile ceases to exist, so let's all celebrate his departure from this mortal dimension.
OPINION: Hillary Clinton's presidential candidacy has to overcome many obstacles. In addition to battling the right-wing nut-jobs in the Treason Party, there are also challenges from progressive people. And then, of course, there's the matter of gender.
Note: Hold off on your rejoicing: Antonin Scalia is still alive. But since he is obviously brain-dead, we present this pre-eulogy. No moment of silence...